Visit us!
We are very proud of our school and love to show new families around our facilities.
Please contact the school office to arrange a visit or to ask any admissions questions that you may have.
Our telephone number is 01799 523248 and our email is admin@stmsw.co.uk
We have also put together a virtual tour of our school.  View it here for an introduction to St Thomas More from our headteacher, Mrs Hall and let some of our Year 6 pupils show you around!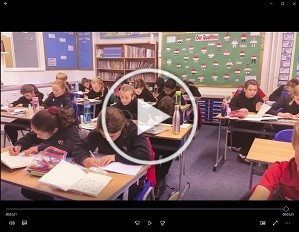 Application for a school place in Reception 2023 & 2024
Please read the criteria and guidance notes below. 
You must also complete the application form for Essex County Council. Please follow the link below:
Application for mid-year admission for all year groups and September entry into Years 1 to 6
Please read the criteria and guidance notes below. Please complete the schools application form and return to the school by email to admin@stmsw.co.uk
Appeals
Appeals are co-ordinated via Essex County Council and further information can be found at Essex Appeals
Subsequent Years
Admission policies for subsequent years can be found below