Sport at St Thomas More School is wide and varied.
We have many sports on offer, both individual sports and team sports.
We take part in many sporting events inclusive and competitive and many of our children have represented the school in various sporting activities across the district.
Here you can read about some of our recent sporting exploits!
Football County Finals
On Thursday 28th, our Year 5/6 Football team travelled to Chelmsford for the County Final of the school's FA Danone Cup to face 15 schools from across Essex. The boys started strong, but were up against tough competition.
Despite losses in the first two games, the boys picked themselves up and went on to win the next two games with goals from Rocco (penalty) and Daniel.
Unfortunately it wasn't enough to make the Semi Finals, however we finished on a high. Sensational goalkeeping from Tommy saw him take the title of Man of the Tournament!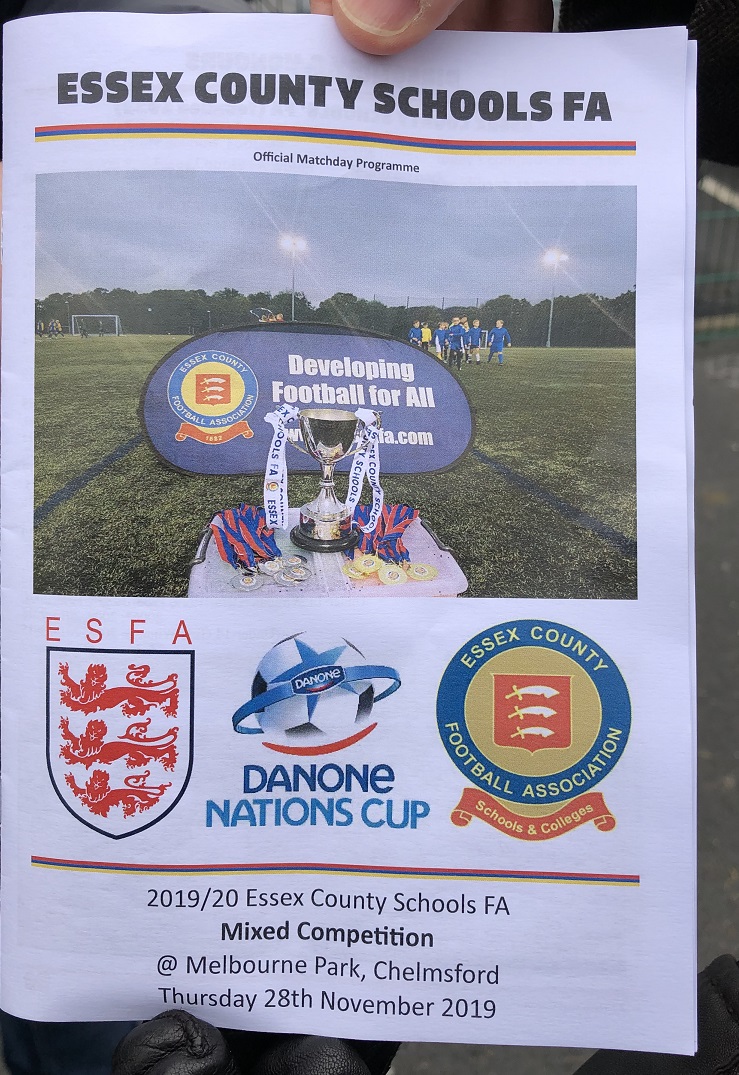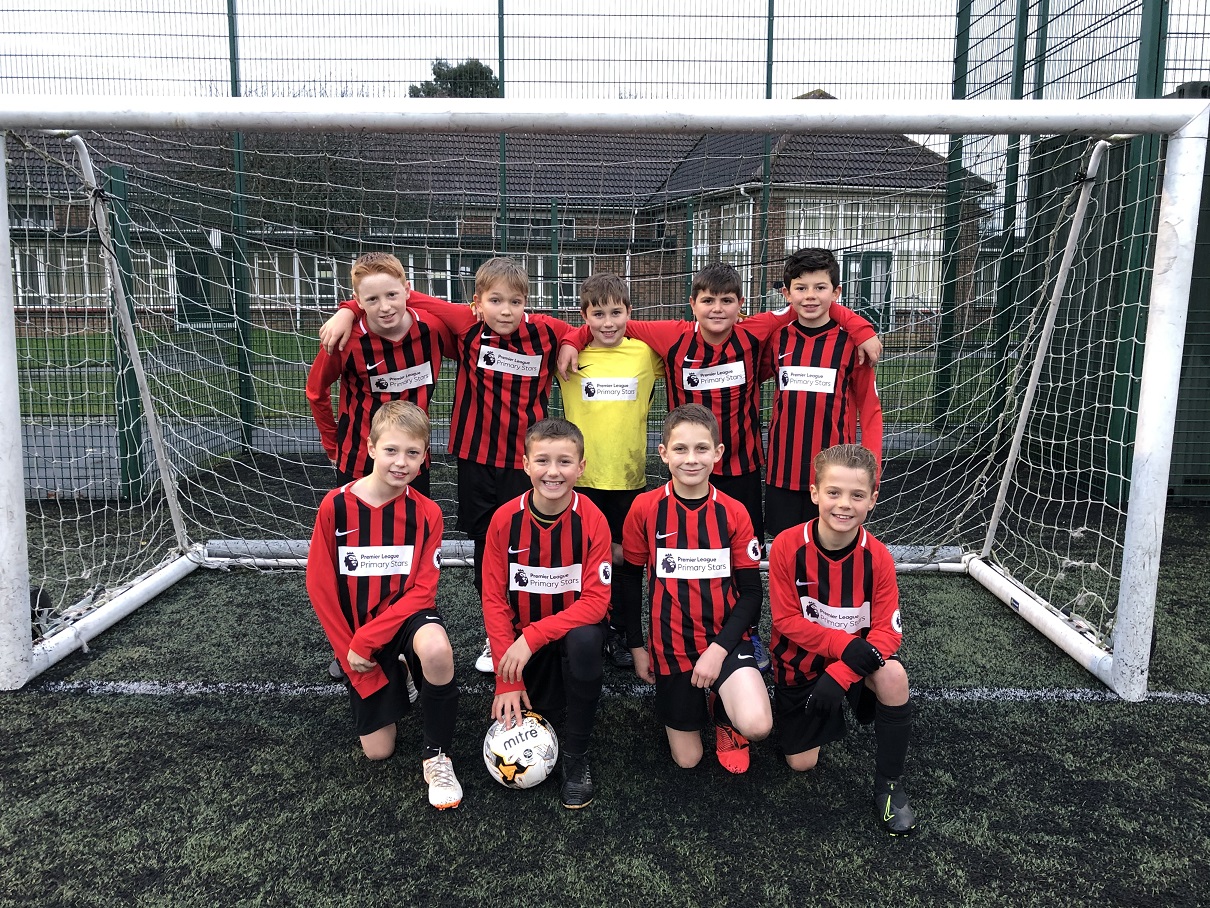 Basketball Tournament
On Monday 25th November our Year 5 and 6 basketball team took part in their first ever tournament.
They played 6 matches and won every game, seeing them into the final against Howe Green.
In a tough match we took an early lead however Howe Green shot two baskets in quick succession, sealing their victory. Silver medals in our first tournament is a fantastic achievement and one of which they should all be incredibly proud. Man of the match, with some outstanding shooting, was William.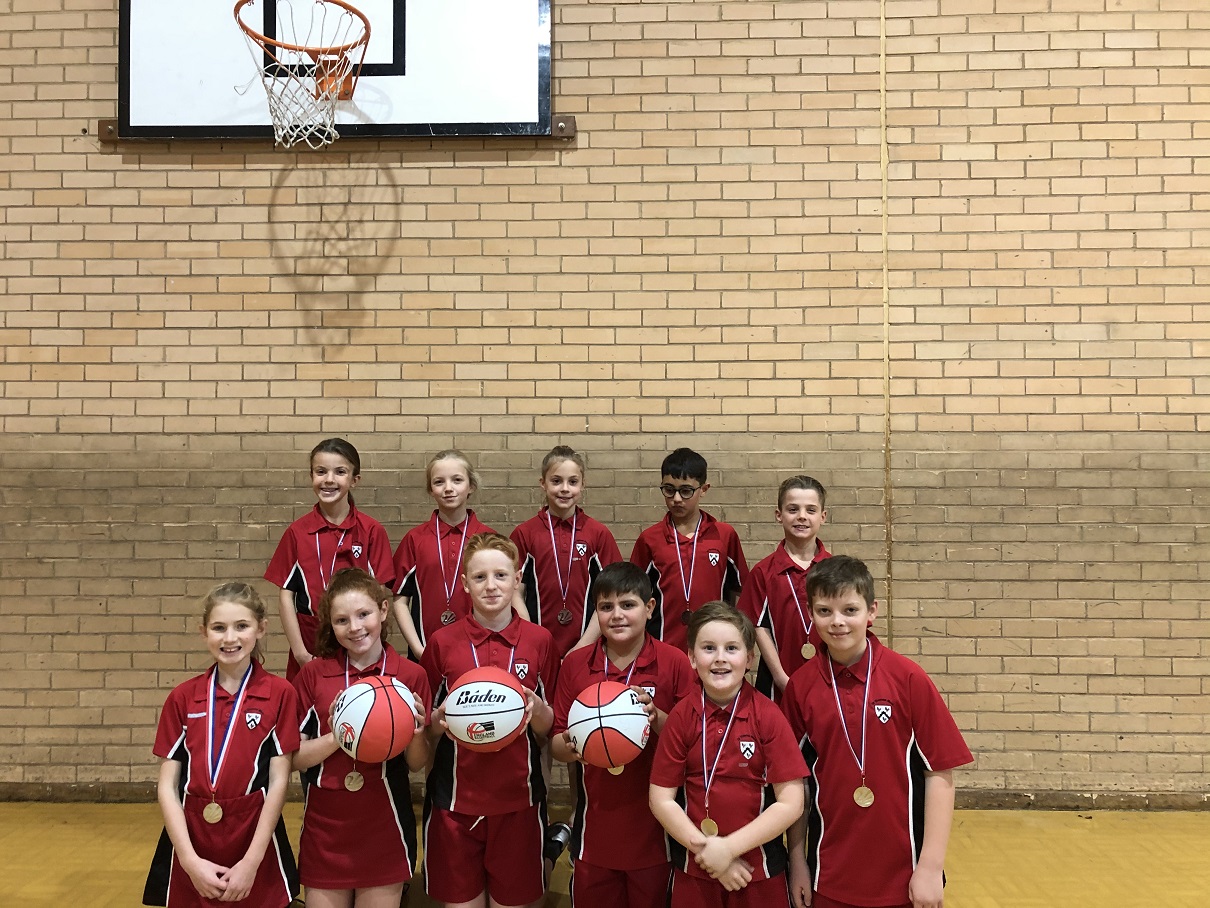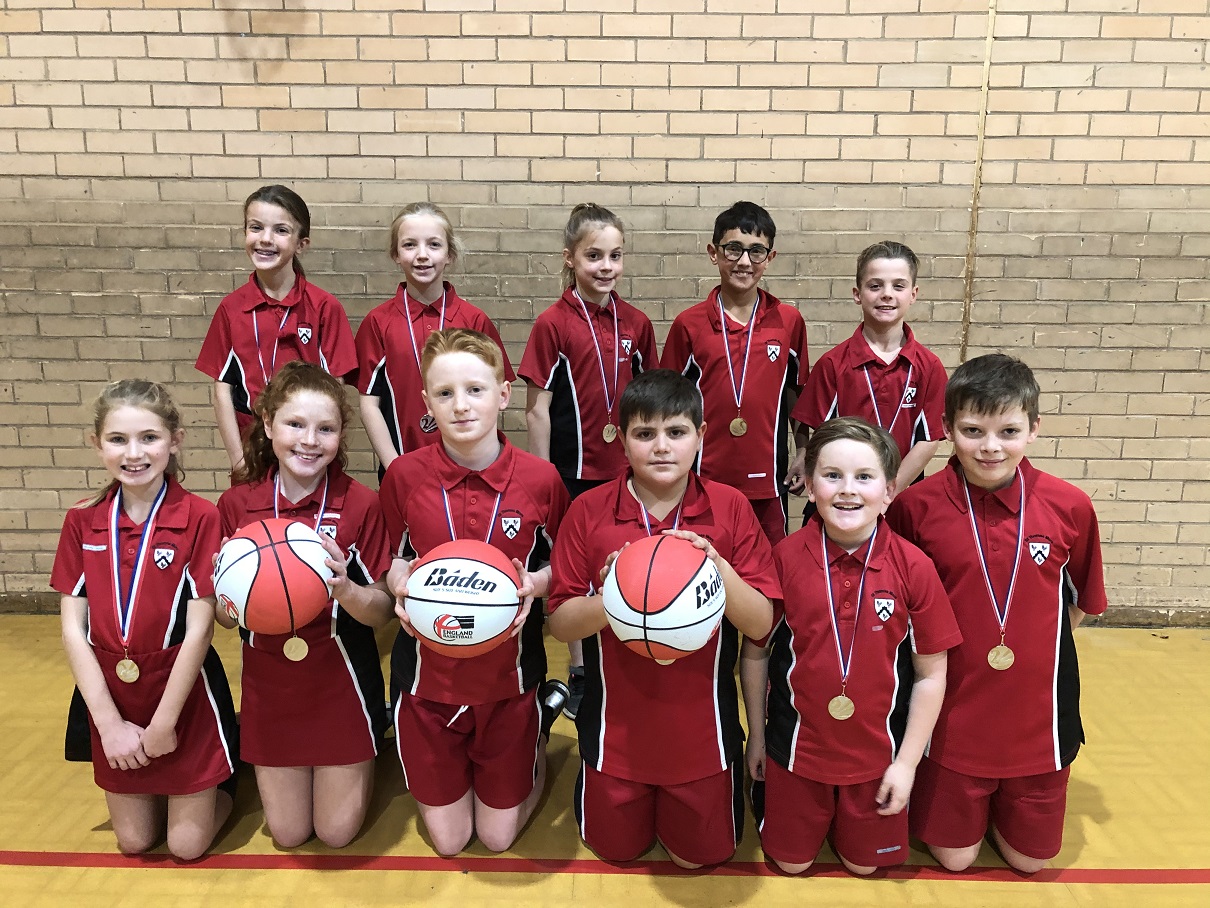 Archery Tournament
In the Archery Tournament on the 21st November Year 3/4 won silver, Year 5 won silver and Year 6 won gold!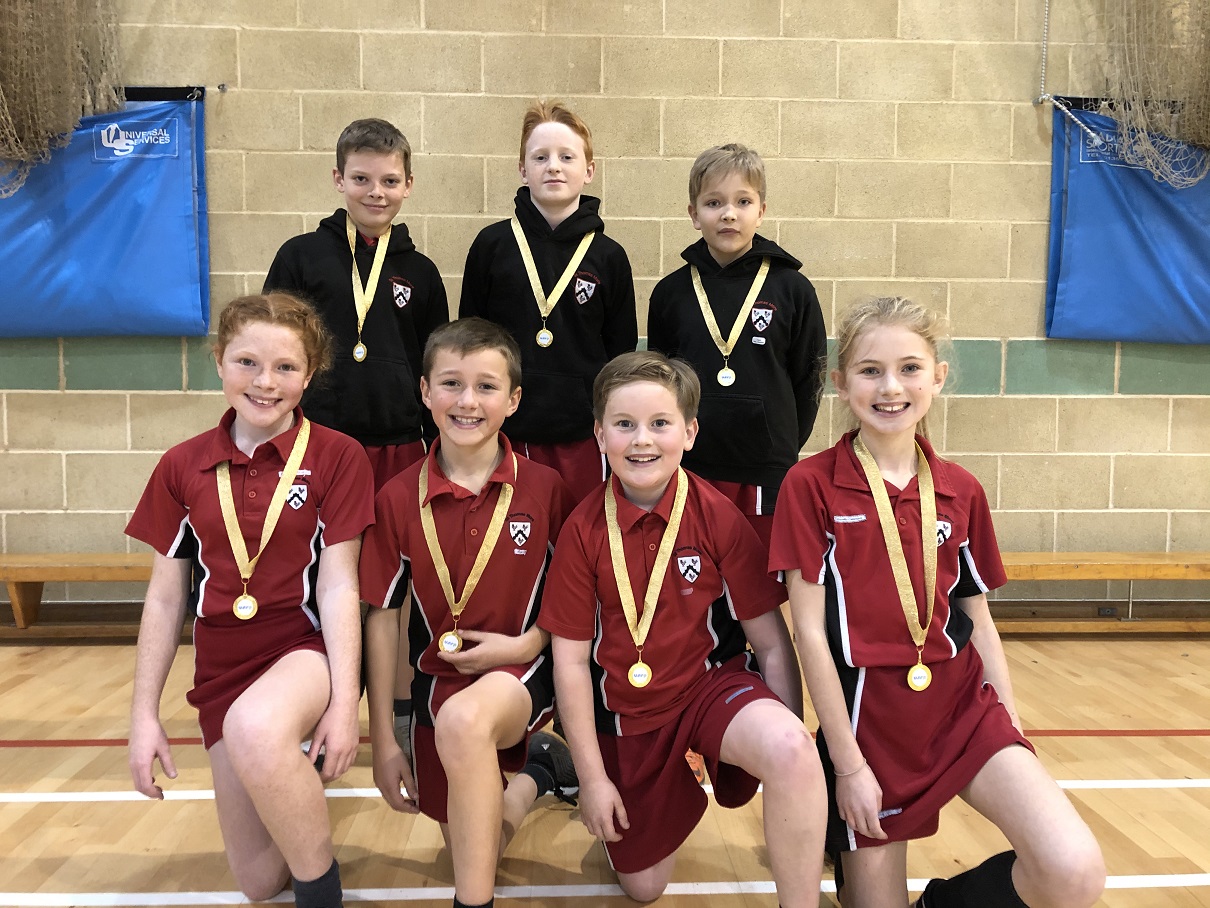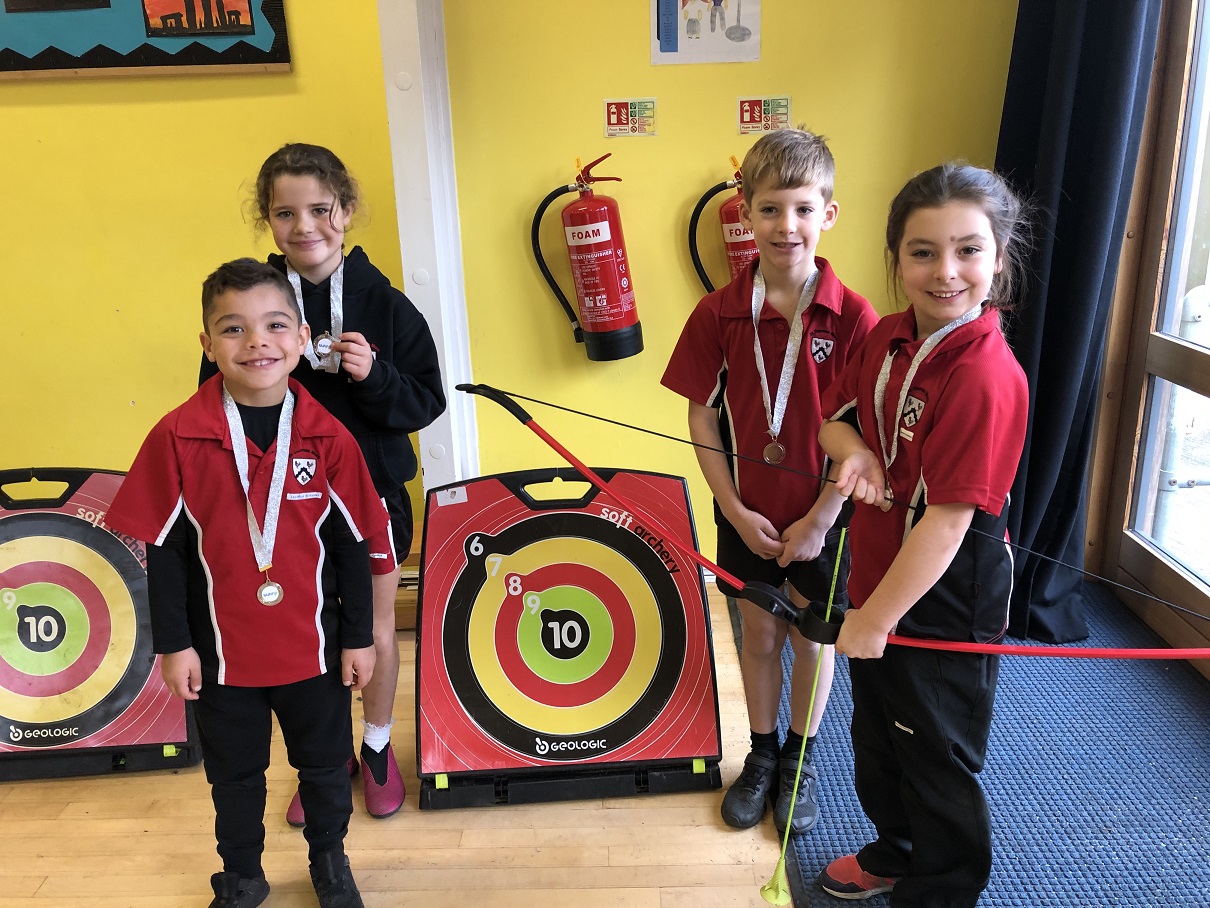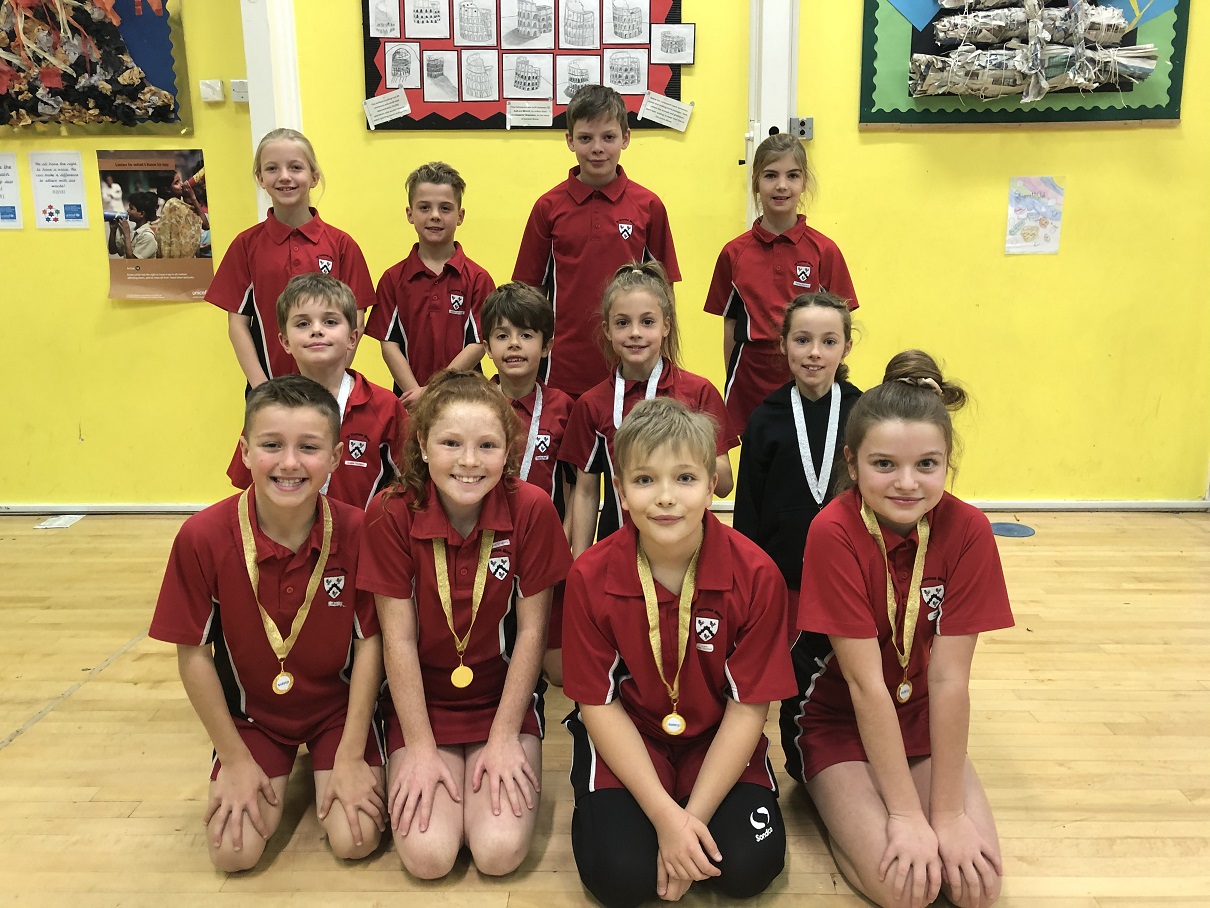 USSP Cross Country
On Wednesday 6th March 48 children in the juniors took part in the USSP Cross Country Event at Herbert's Farm. Through gritted teeth and a very muddy course every child ran with amazing determination. Some outstanding individual performances saw Ava and Zachary winning gold, Rocco, Phoebe, India, Amelia and Alex winning silver and Oscar winning bronze.
Collective team work saw: Year 3 girls finishing 3rd, Year 3 boys 2nd, Year 4 girls 1st, Year 4 boys 4th, Year 5 girls 2nd, Year 5 boys 3rd, Year 6 girls 2nd and Year 6 boys finishing 4th.
We now wish all teams who finished 3rd and above plus all individual runners who were placed 5th and above every success at Carver Barracks on 13th March for the next round!
Thank you to all the parents and grandparents who came to support the children.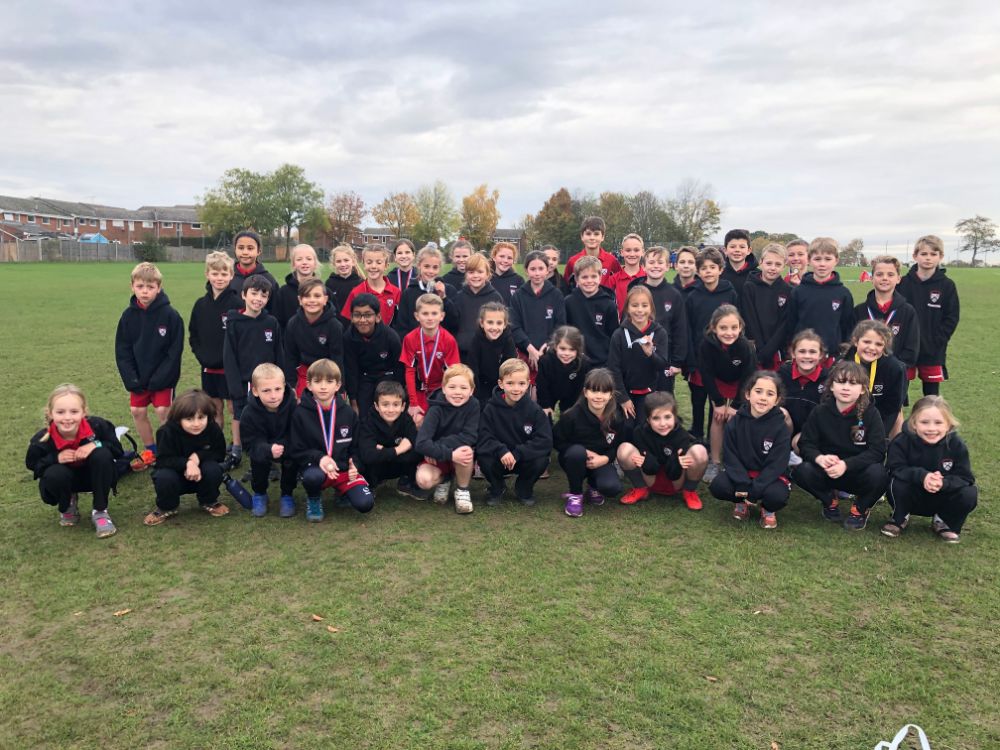 Dance Workshop
Our new Dance teacher Anna Tenberg has given free dance taster sessions to Year 2, 3 and 4. She has spaces available in her Friday Dance Club. Please let the office know if your child is interested in joining Dance Club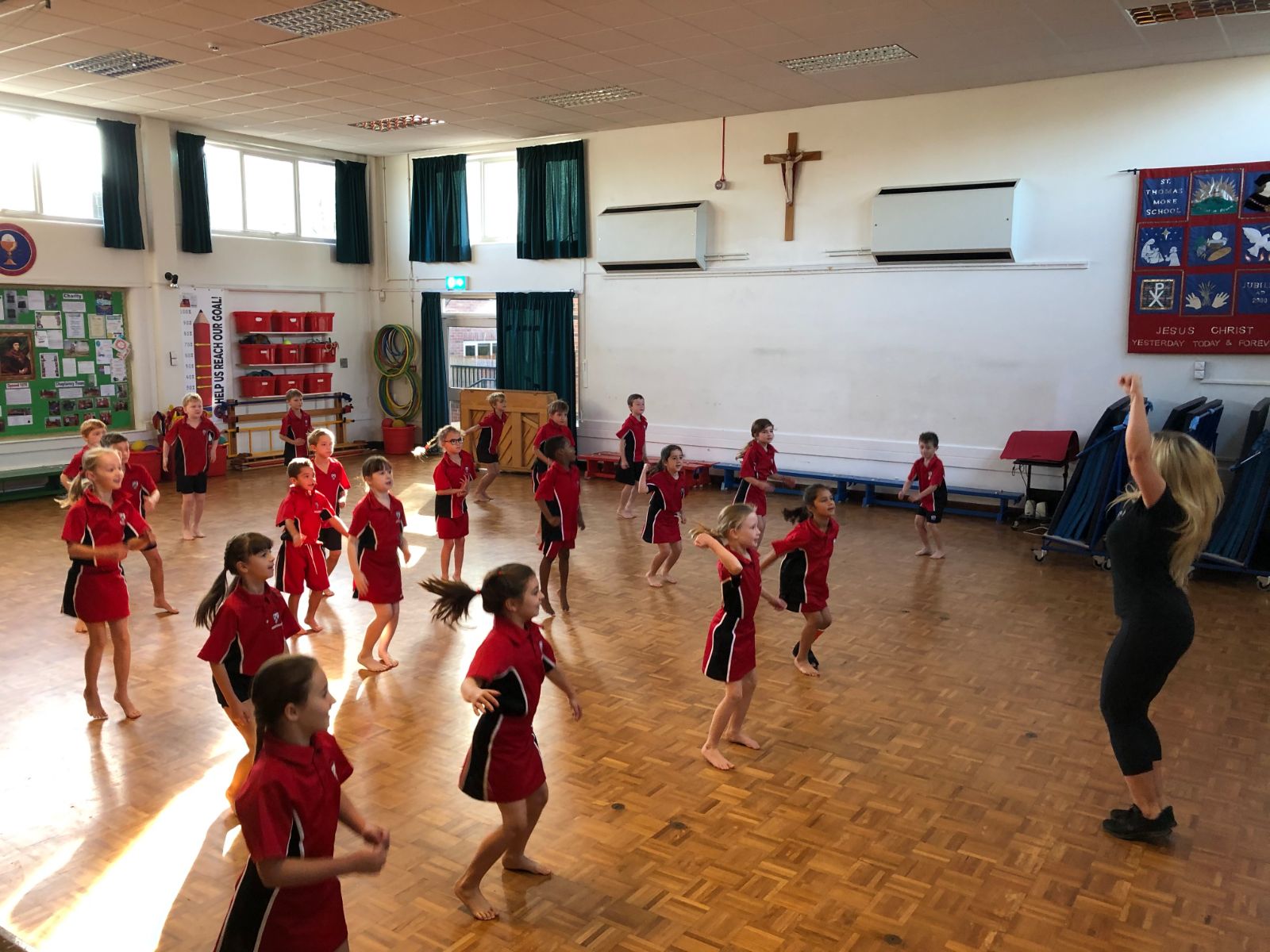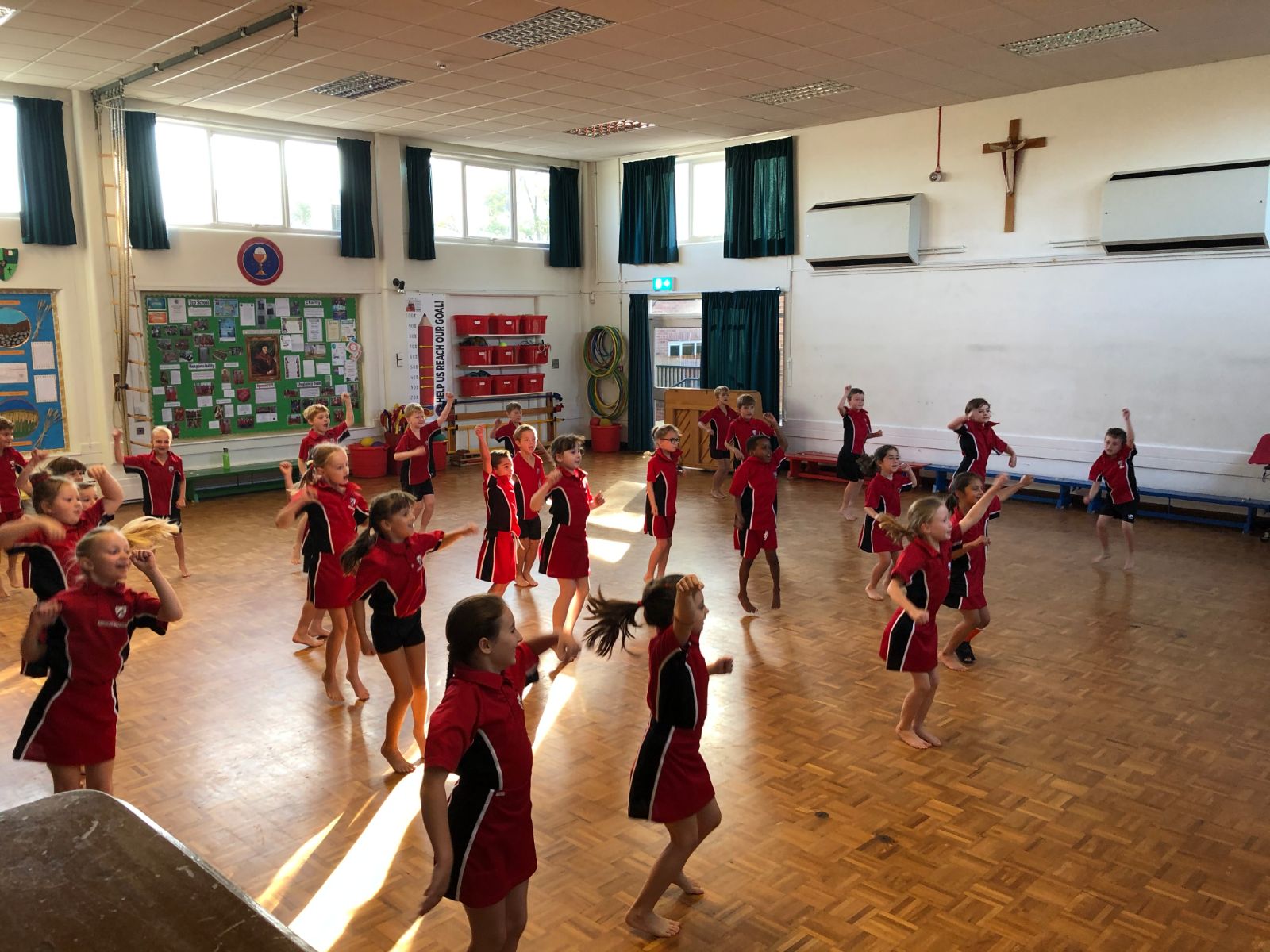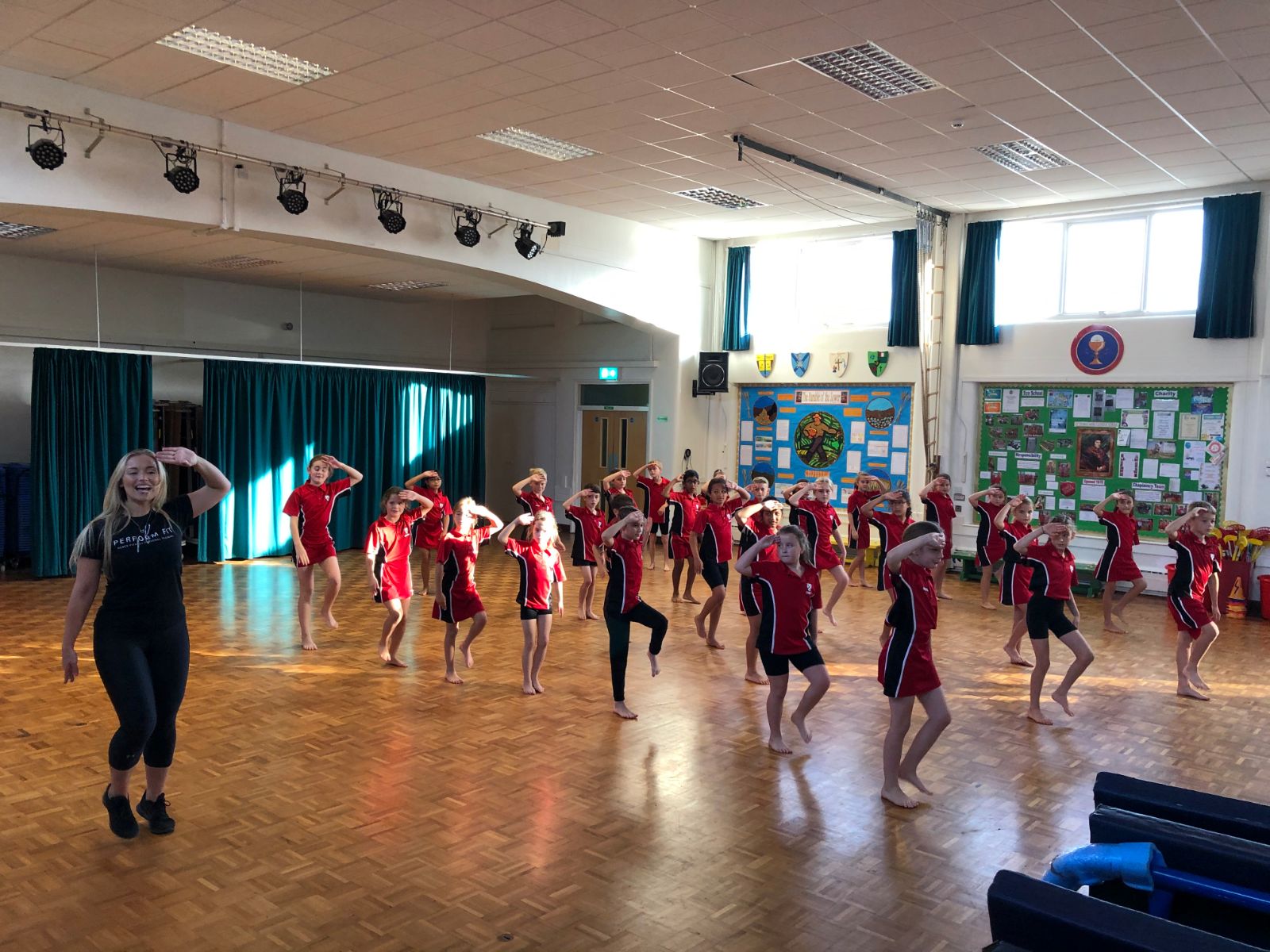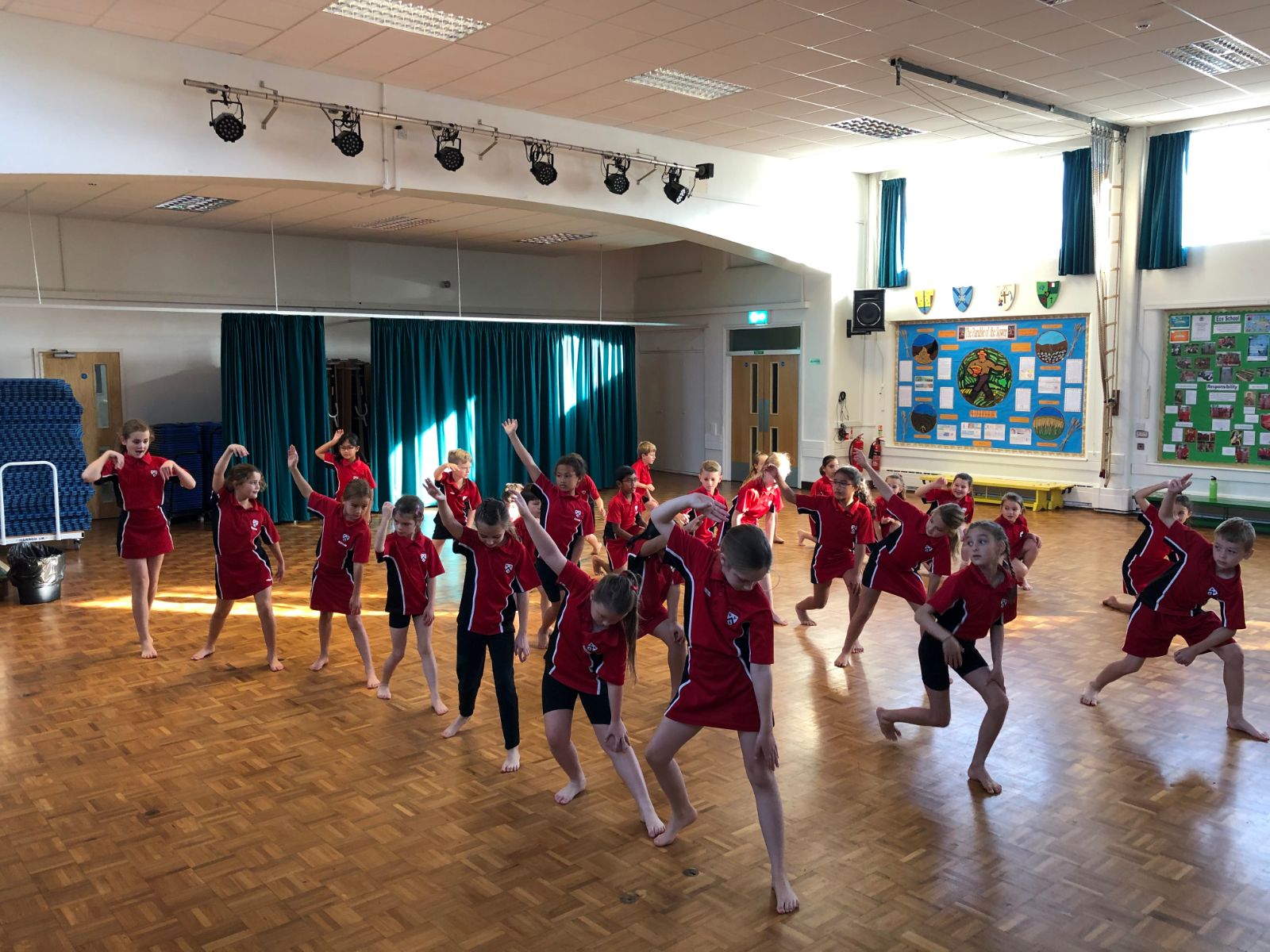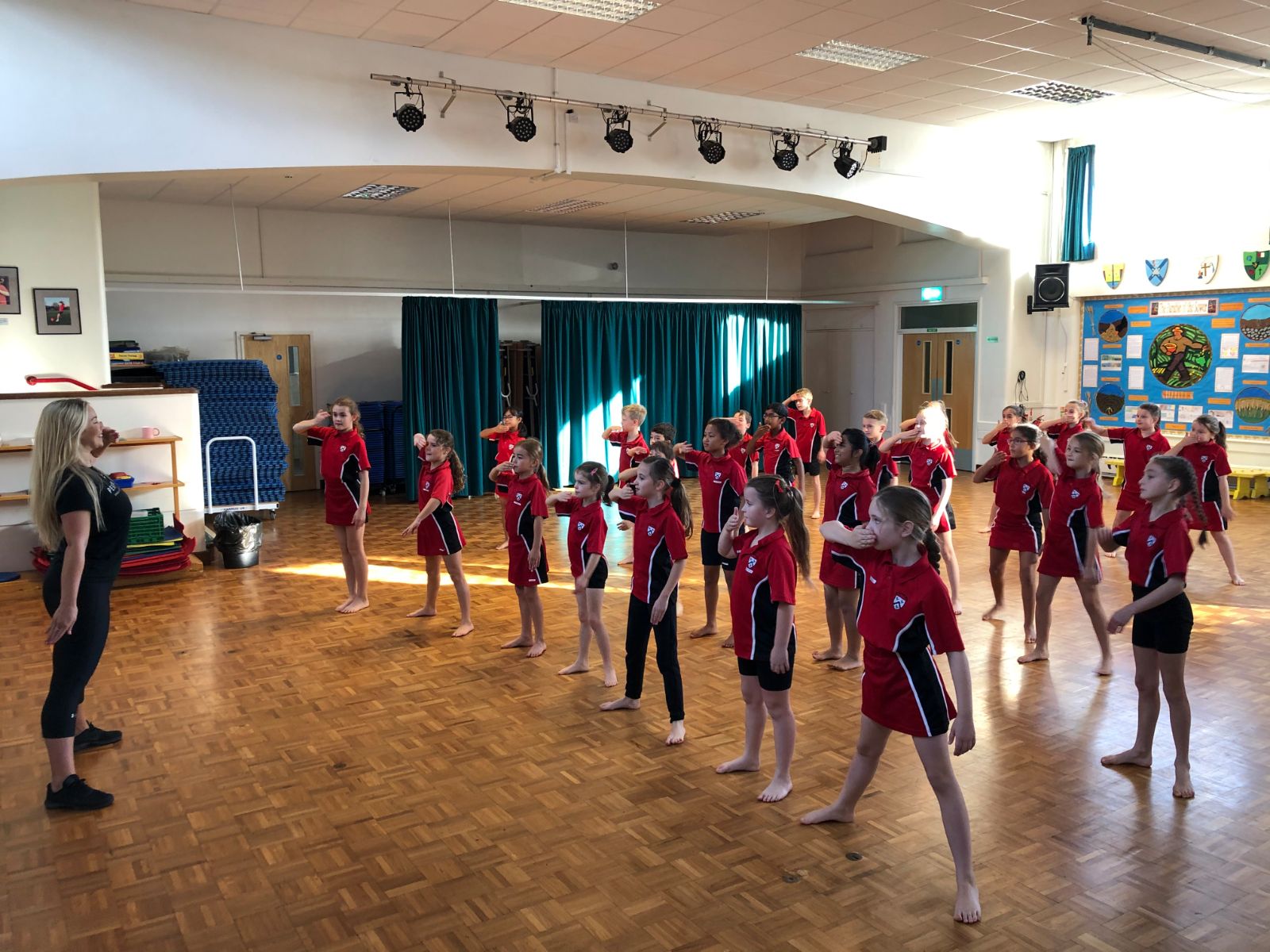 Golf Tournament
On Thursday 10th October our junior golfers took part in the USSP Golf Tournament at Chesterford Science Park.
All children played 7 holes competing with alternate shots. In total 30 children from across Uttlesford took part and some super golf from our four teams saw Bobby and Zachary finishing by winning the Bronze medal.
Well done to everyone who took part!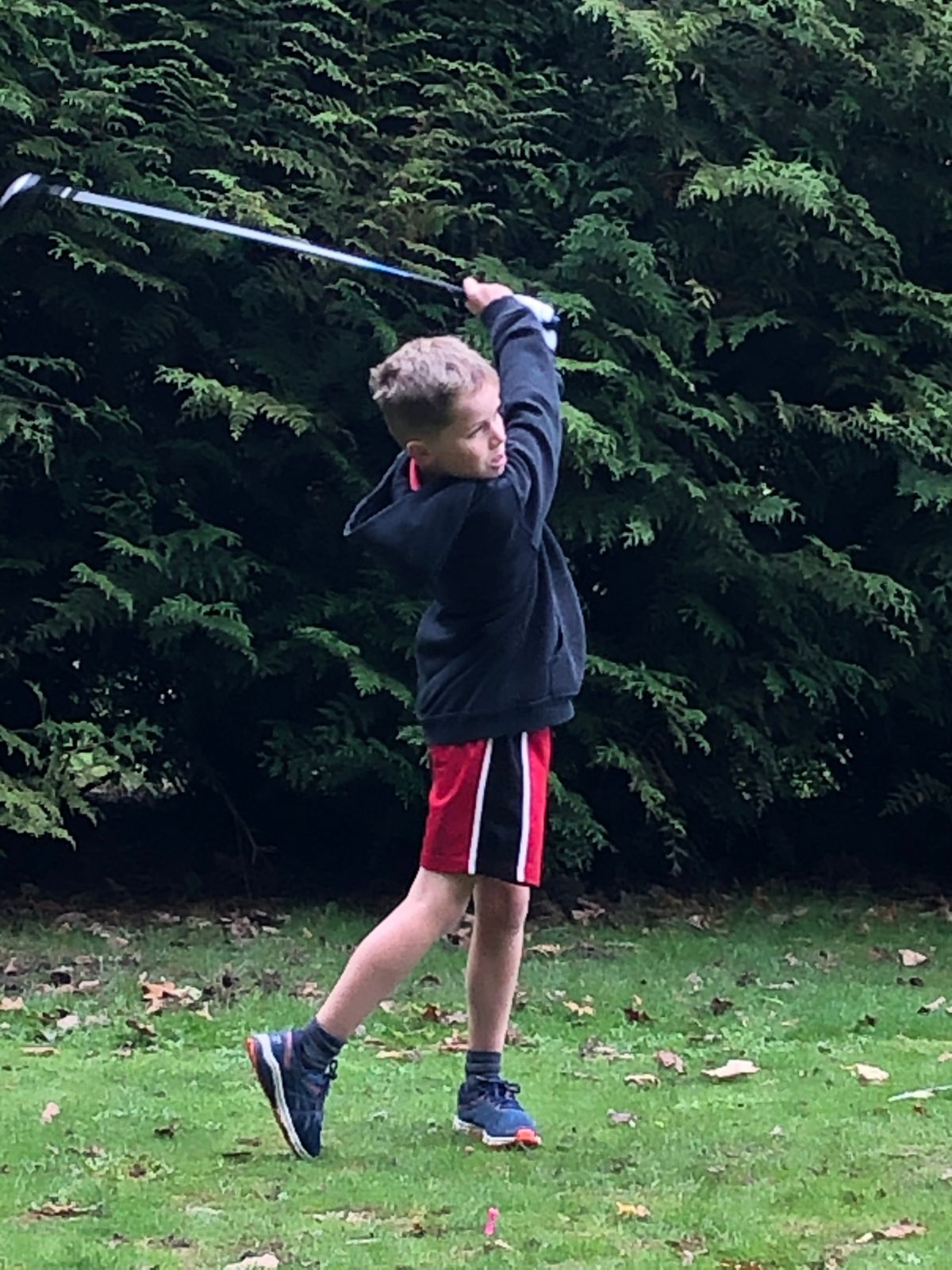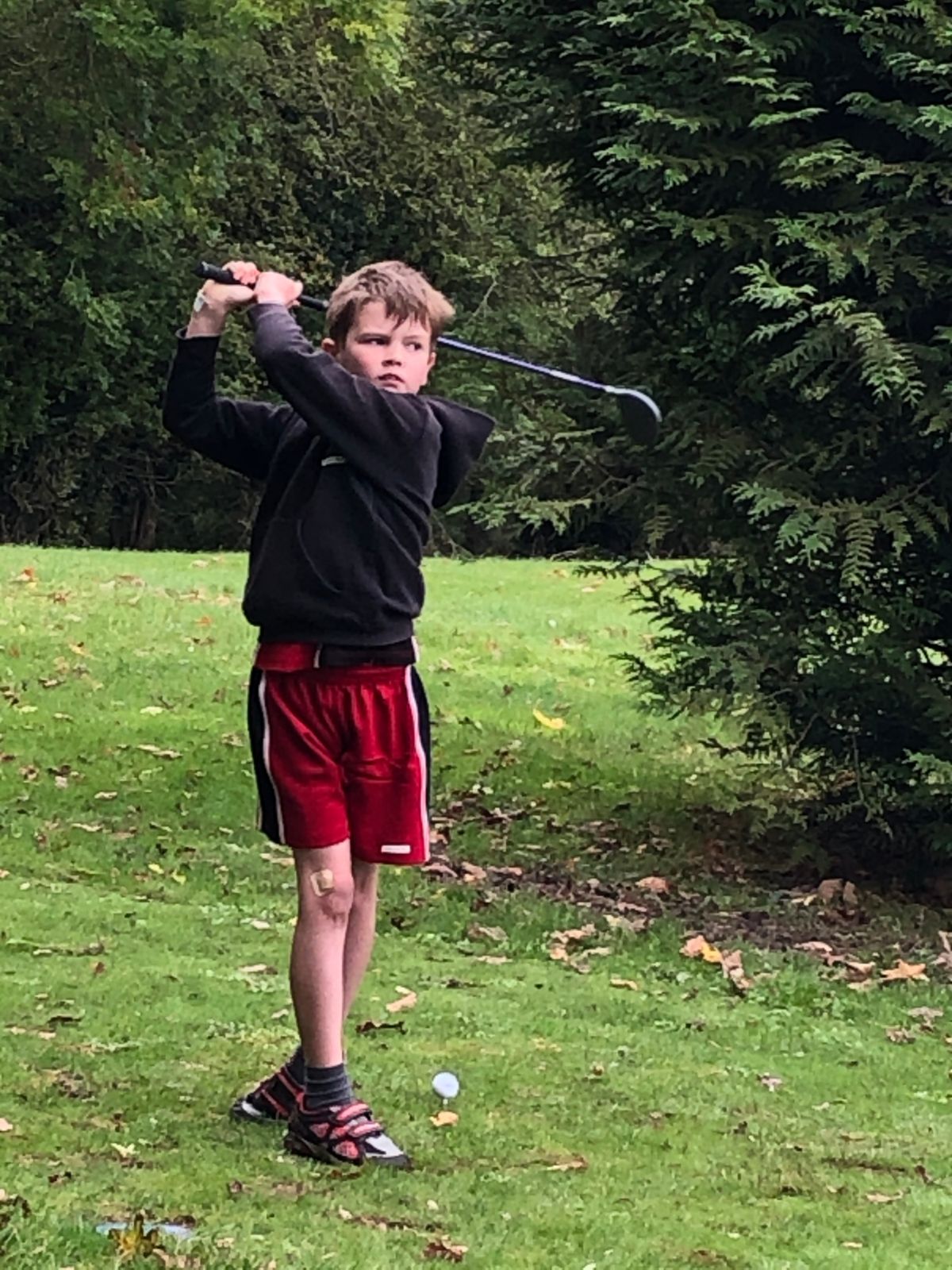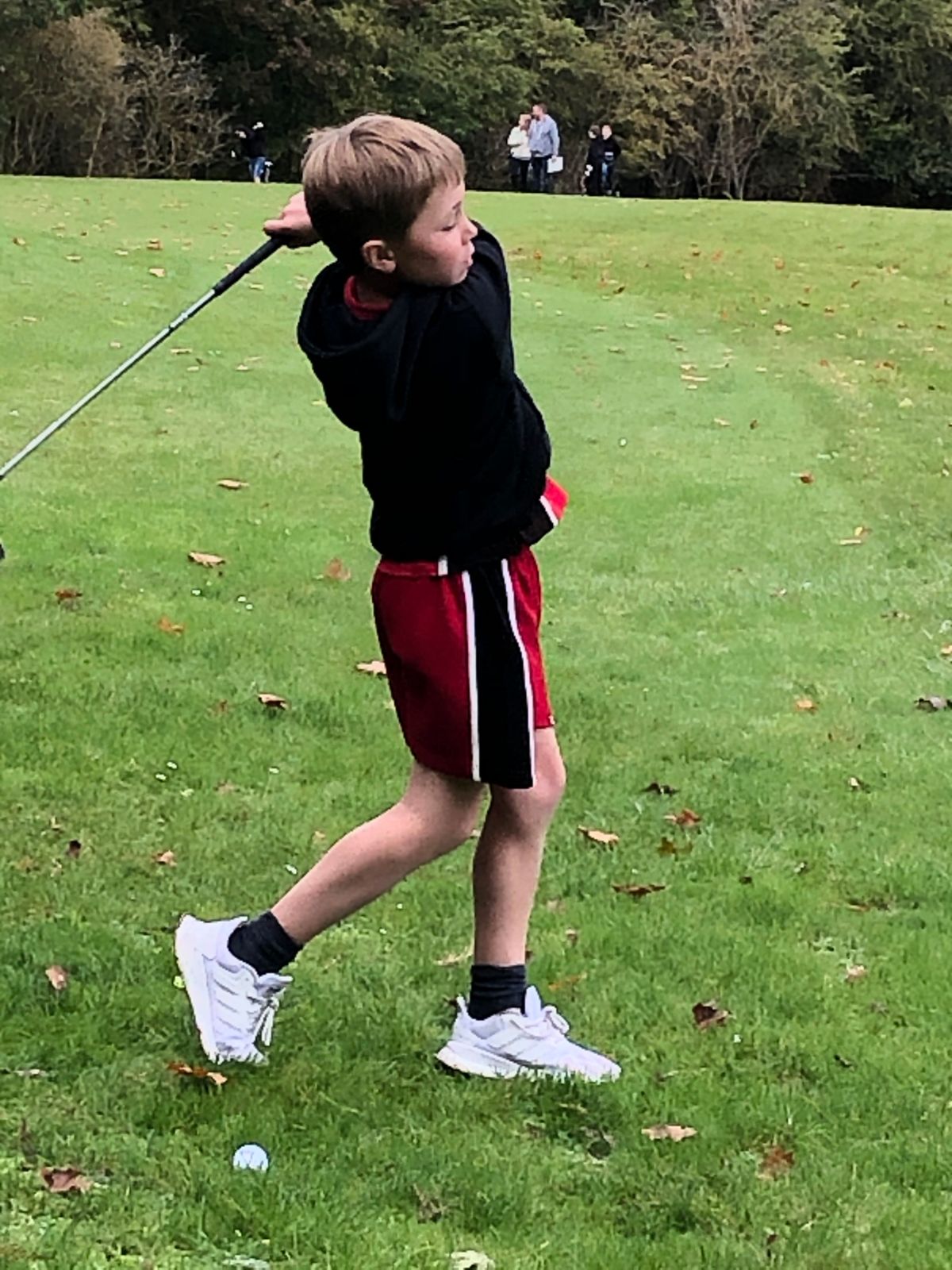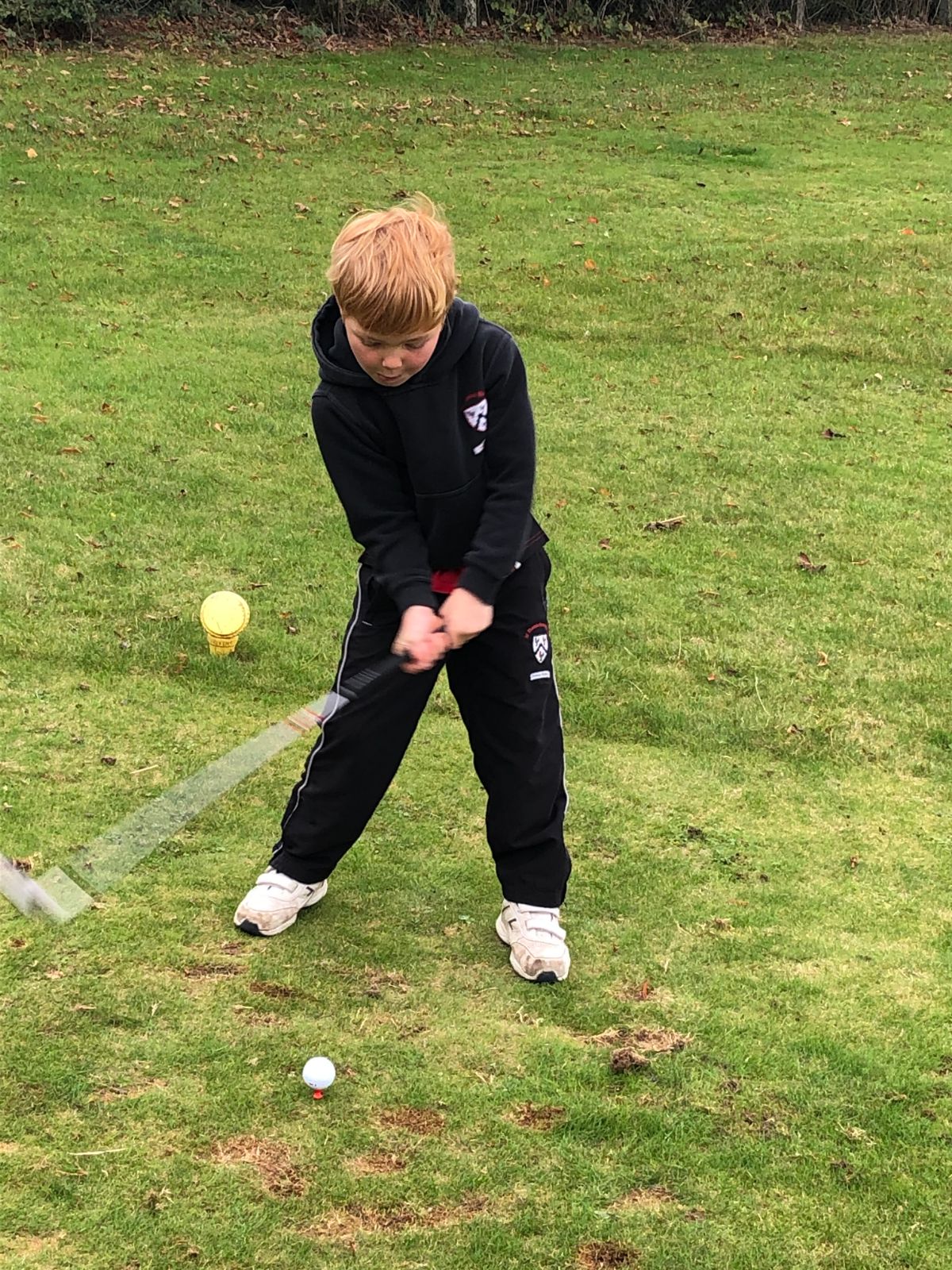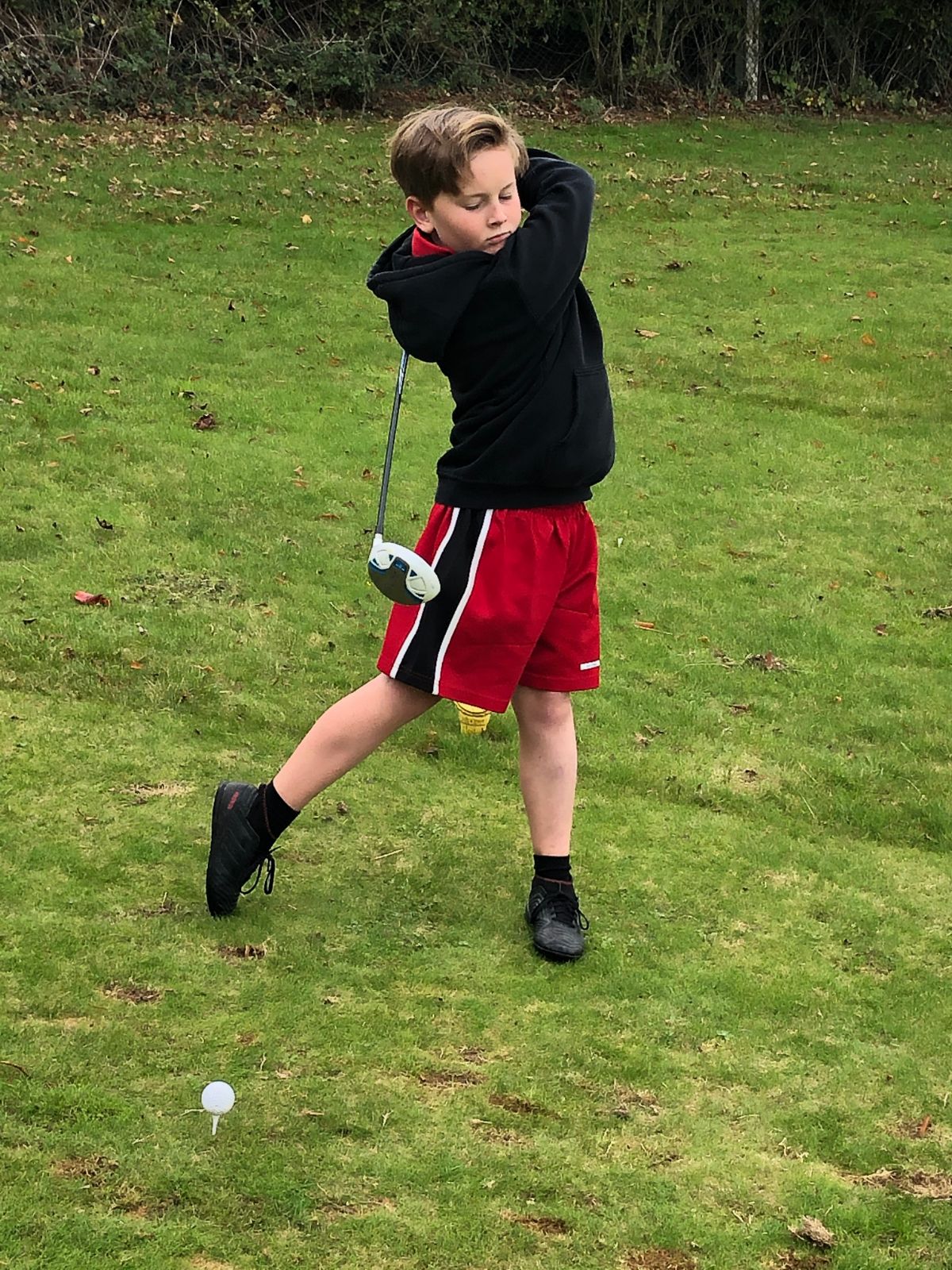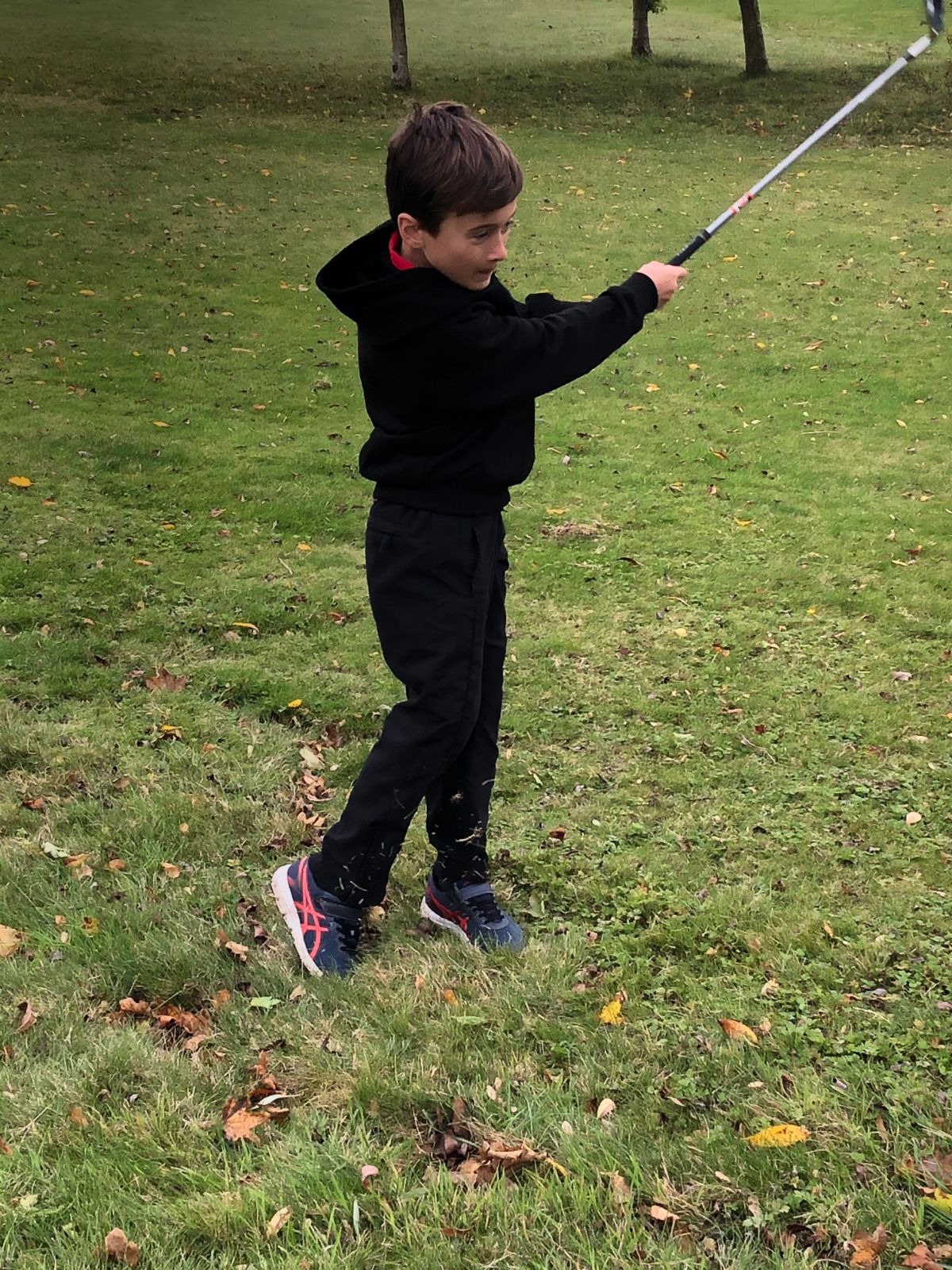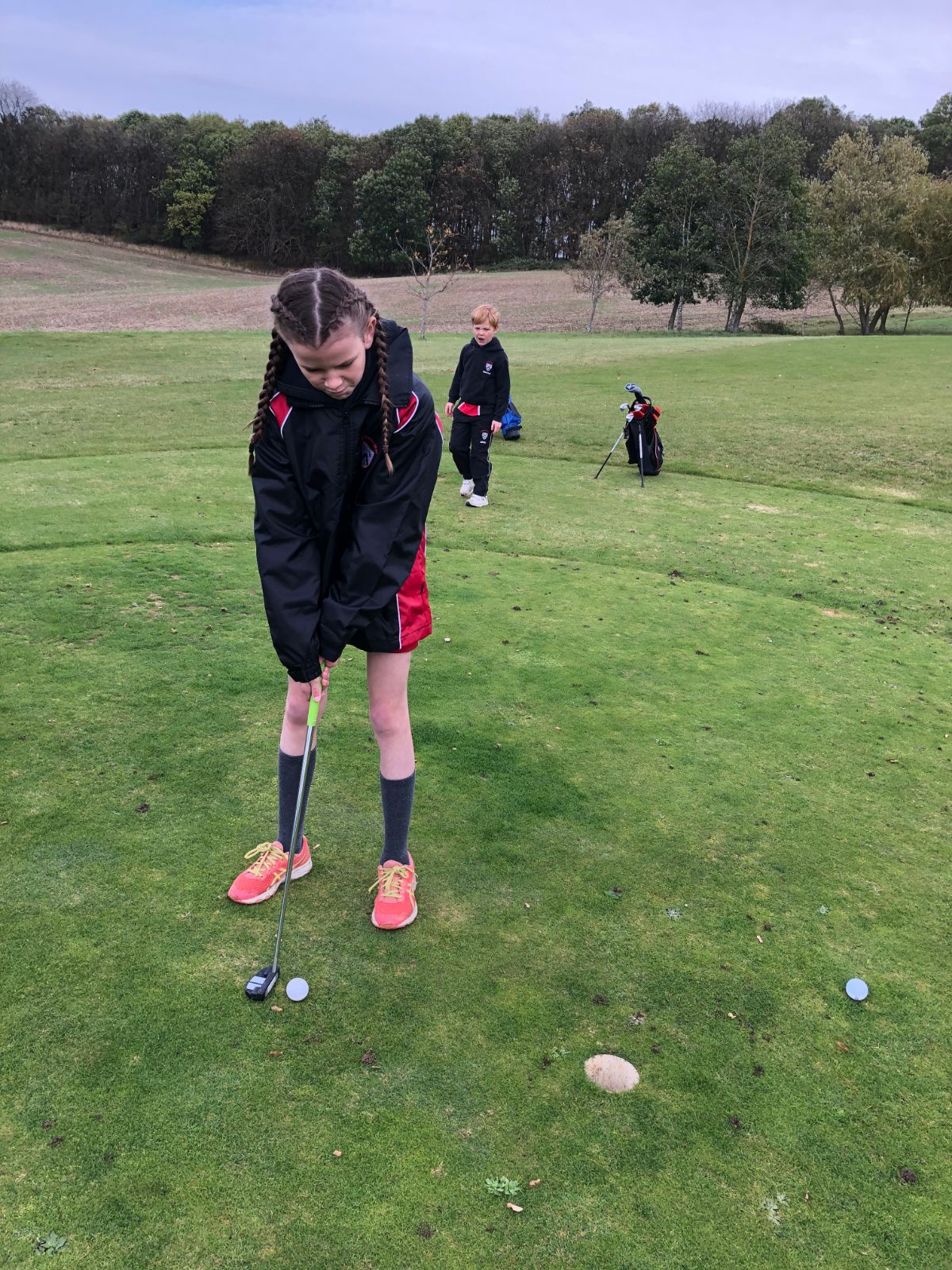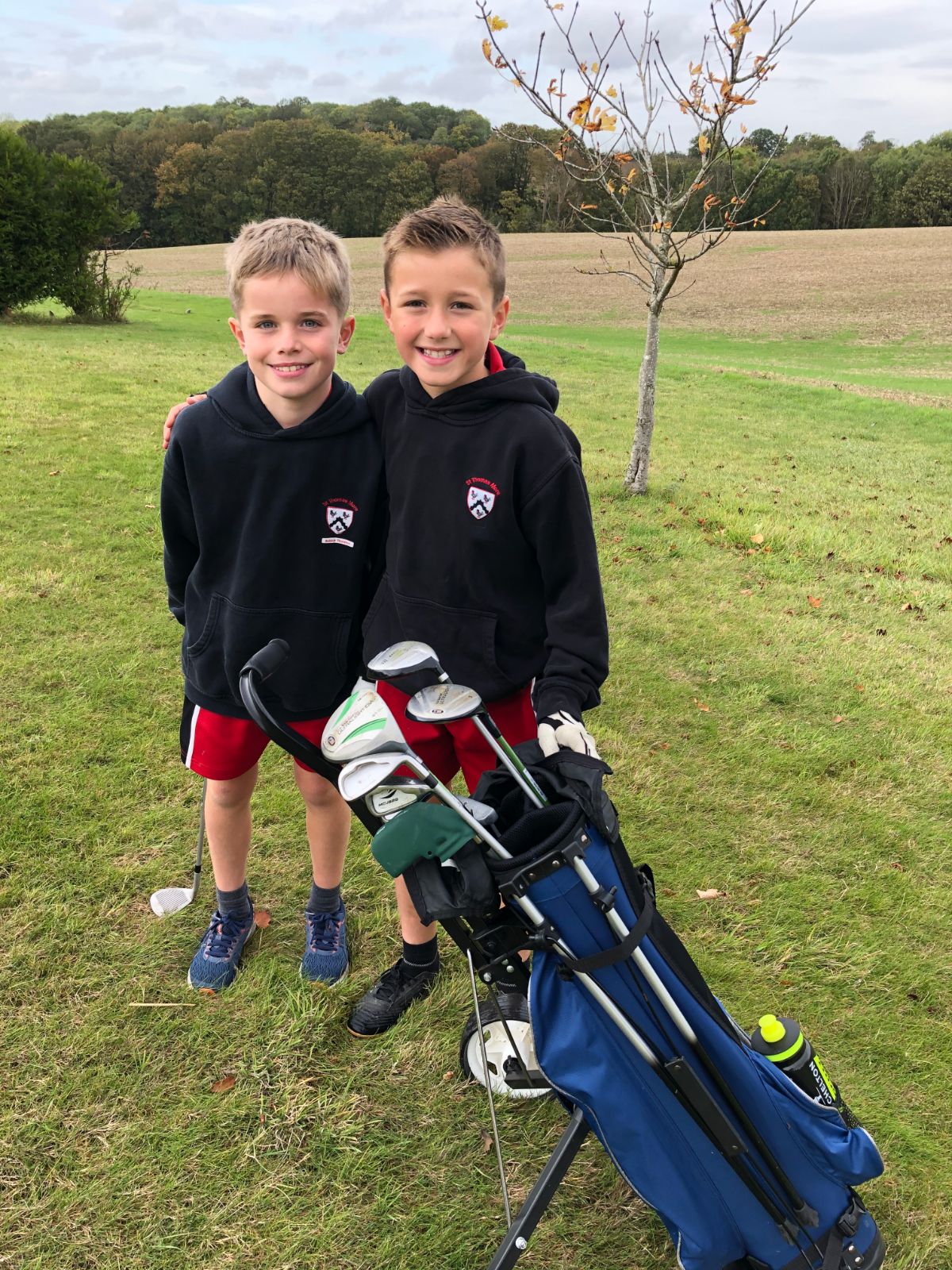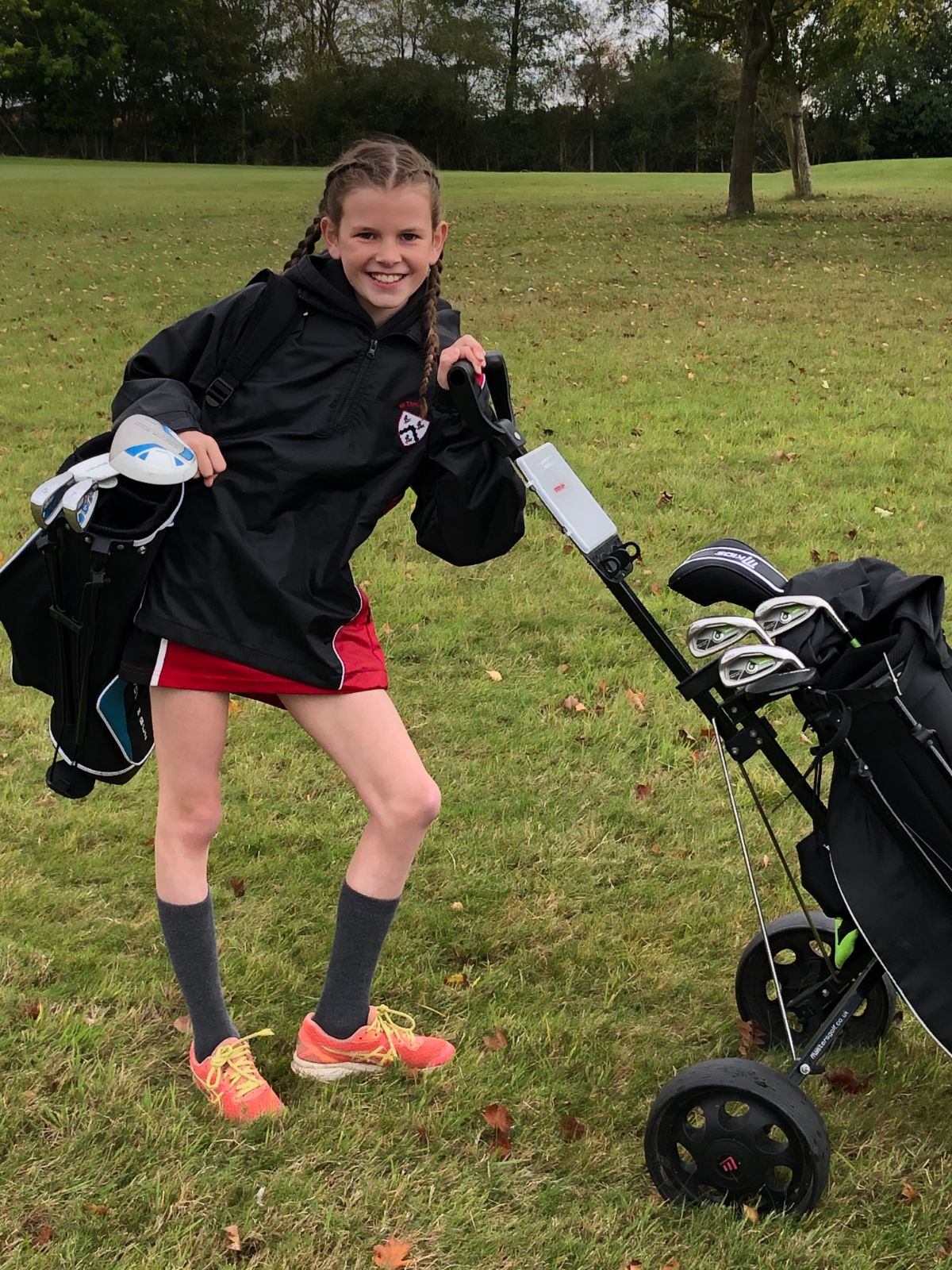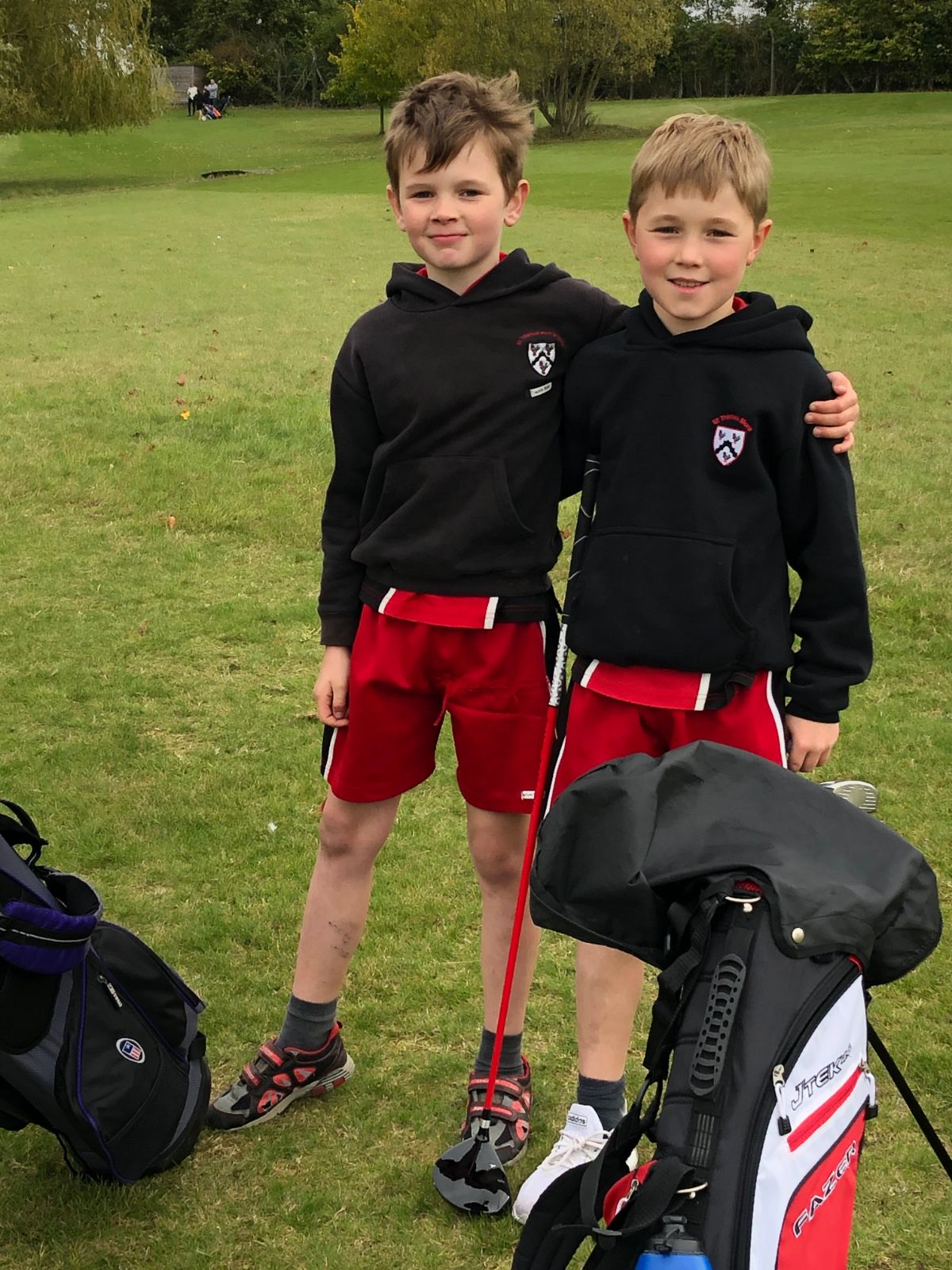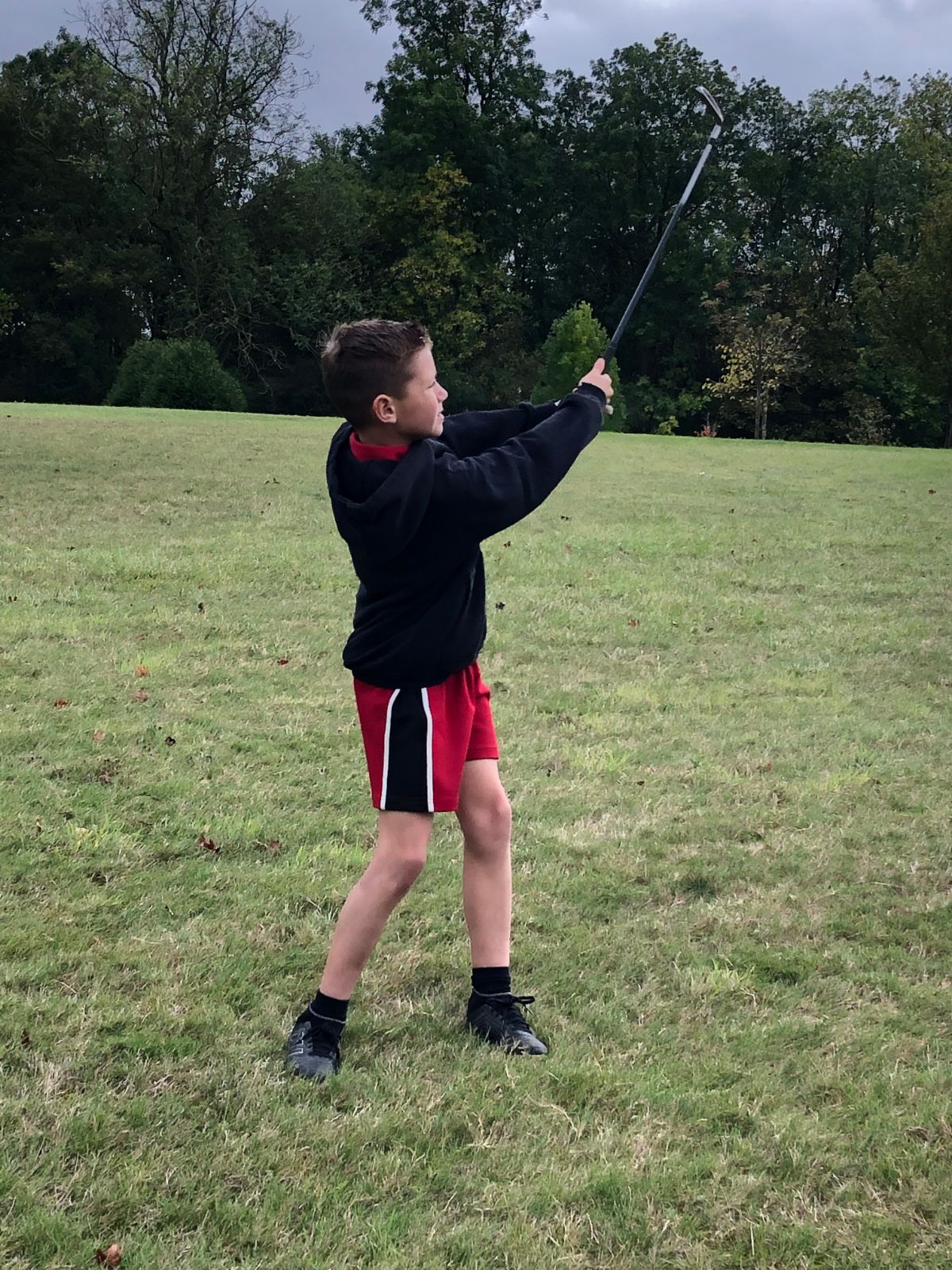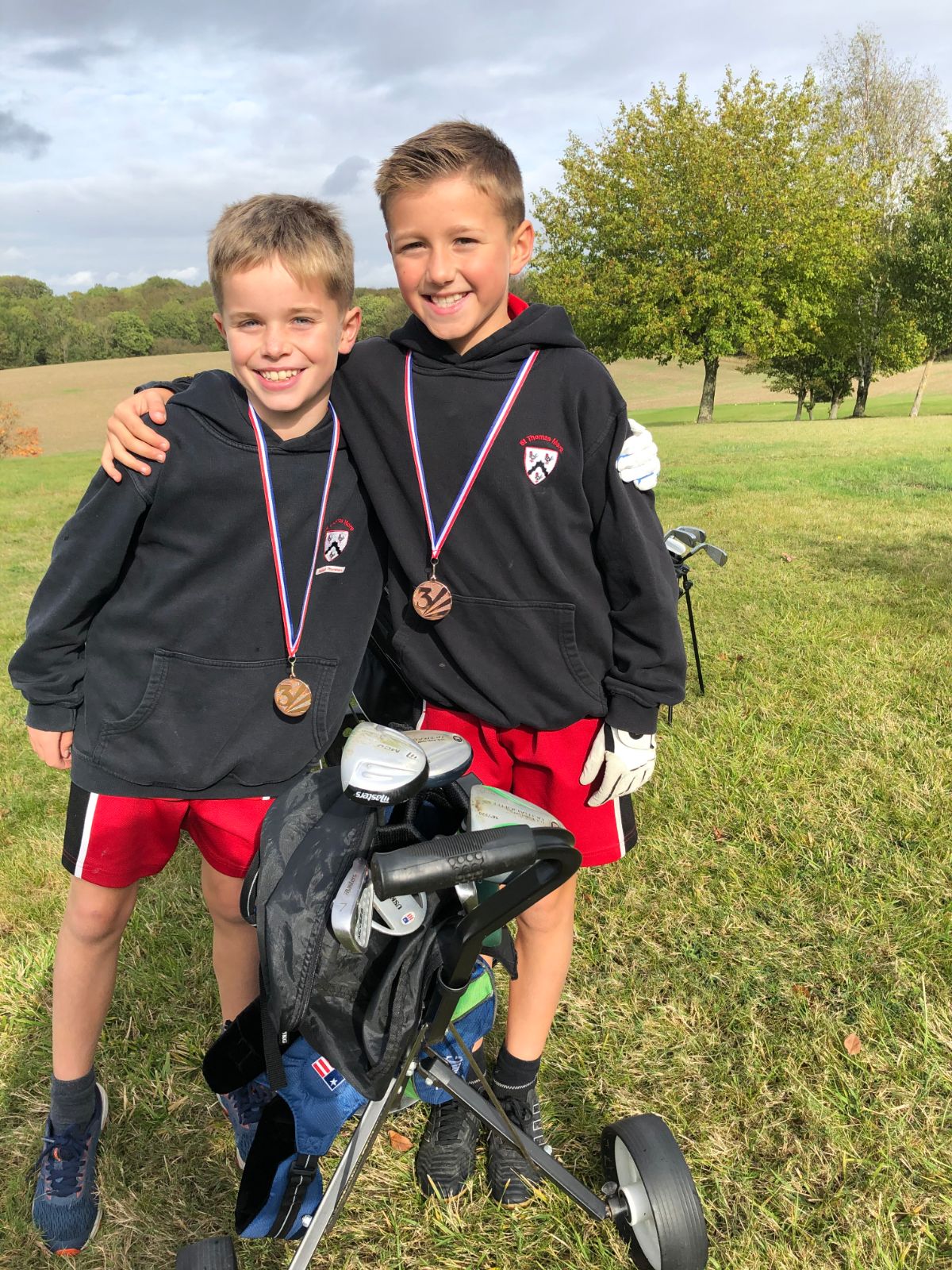 Football Tournament
On Wednesday 2nd October our two Year 5 and 6 Boys football teams took part in the Uttlesford Tournament at Herberts farm.
Both teams played in two different pools, with some incredible football played by both. Unfortunately our red team were unlucky not to qualify however their determination and effort prevailed. Man of the tournament to the reds was Harry.
The black team worked tirelessly throughout the competition, winning all of their group matches placing them into the semi final and then subsequent medium school final. Their outstanding teamwork throughout the tournament and their individual performances saw them win the medium school event and through to a round robin final against the winners of the small and large schools, which they also won.
We wish all the boys every success as they move onto the Essex finals on November 28th. Top goal scorer with 6n goals was Zachary, however I am unable to award a Man of the Match award as it really was a team effort winning without conceding a goal all tournament.
Wednesday 2nd also saw our Year 5 and 6 girls football teams take part in the girls tournament.
Two relatively inexperienced teams tackled their way through building in confidence with every game. Some super goal keeping by Alicia Gradica saw the yellow team draw the first 3 games 0-0. Unfortunately despite their efforts it wasn't enough to see tem into the semi final.
However, 4 more games and 4 more wins with an outstanding free kick from Eva saw them finish 5th place overall.
The black team also played some super football, again growing in skill and confidence with every game — despite also not reaching the semi finals.
The smiles were reward enough for their team work and attitude.
Well done to everyone who took part.
Girls of the tournament were Eva and India.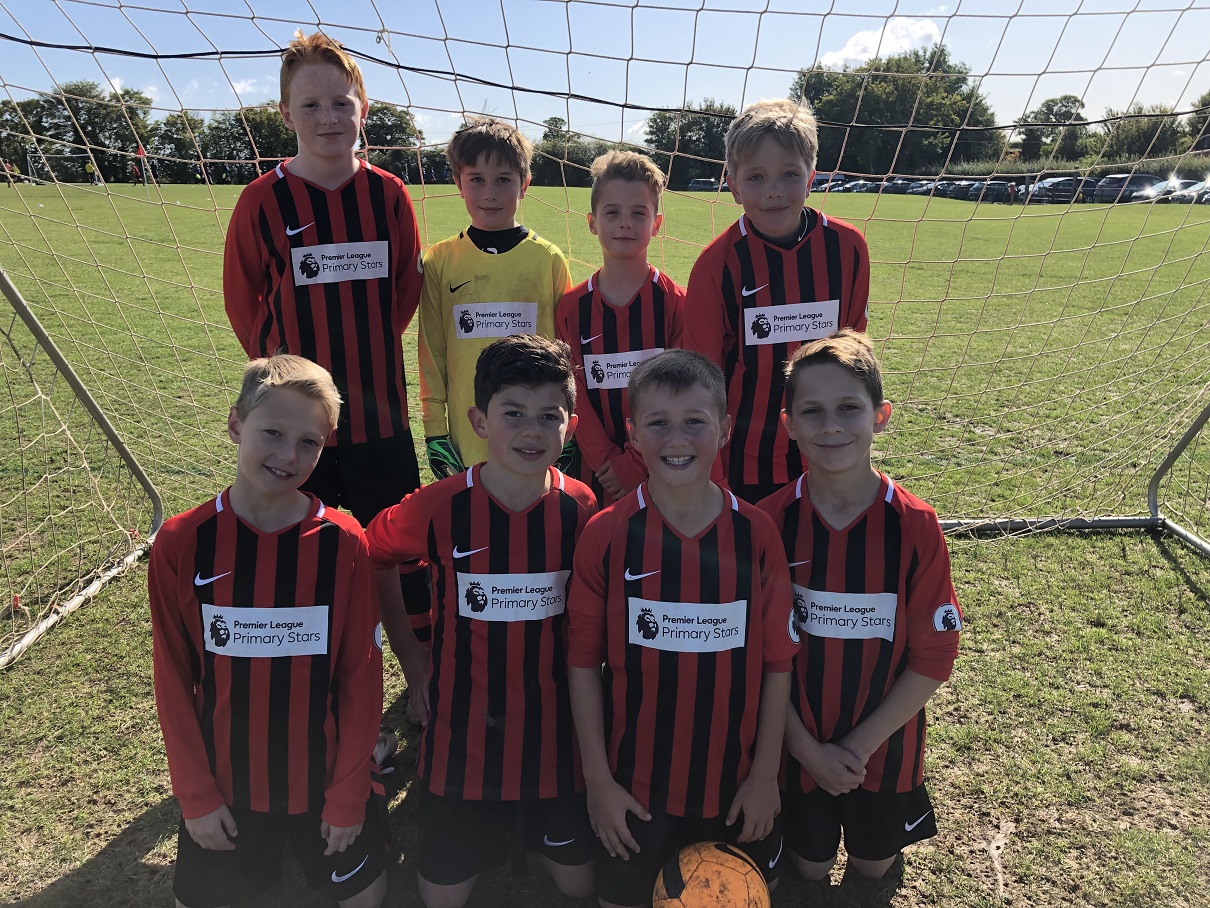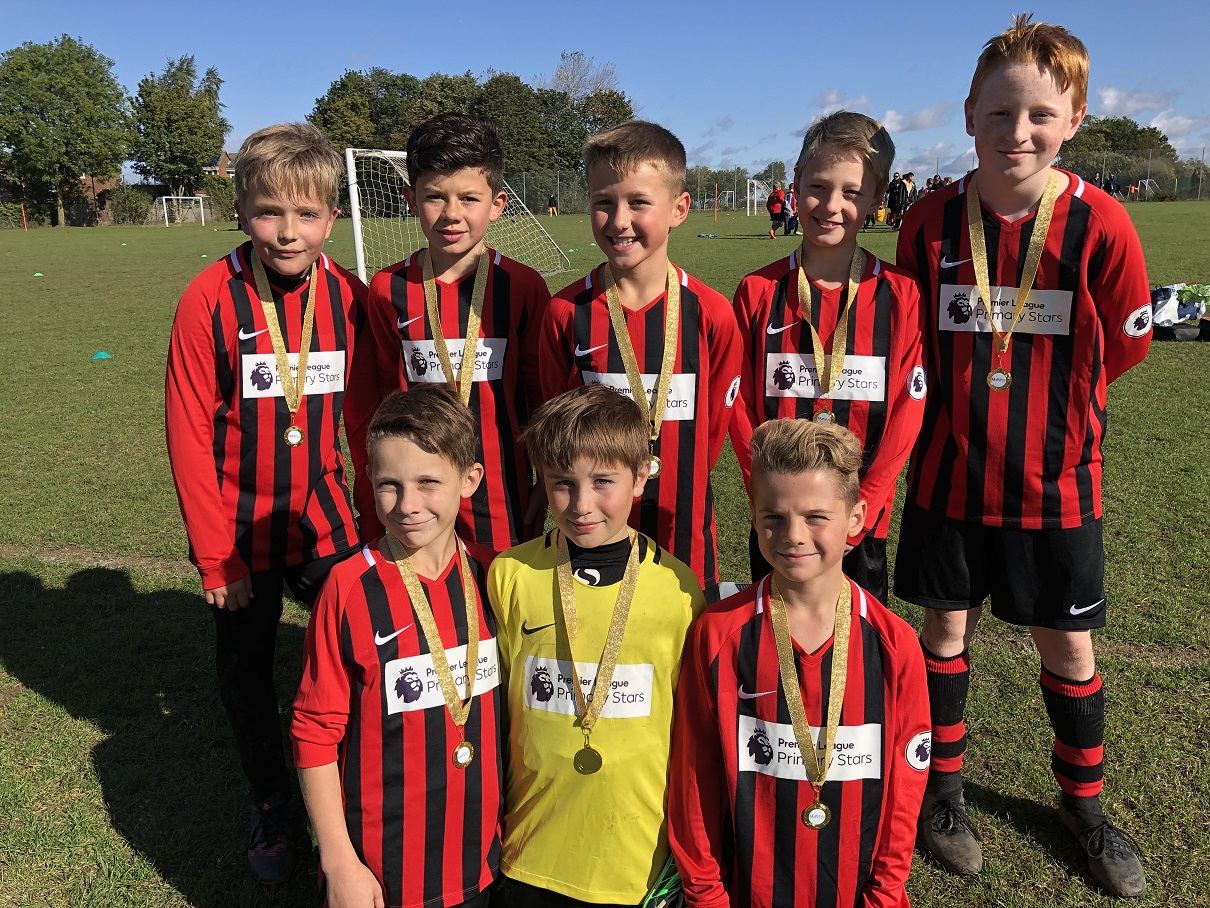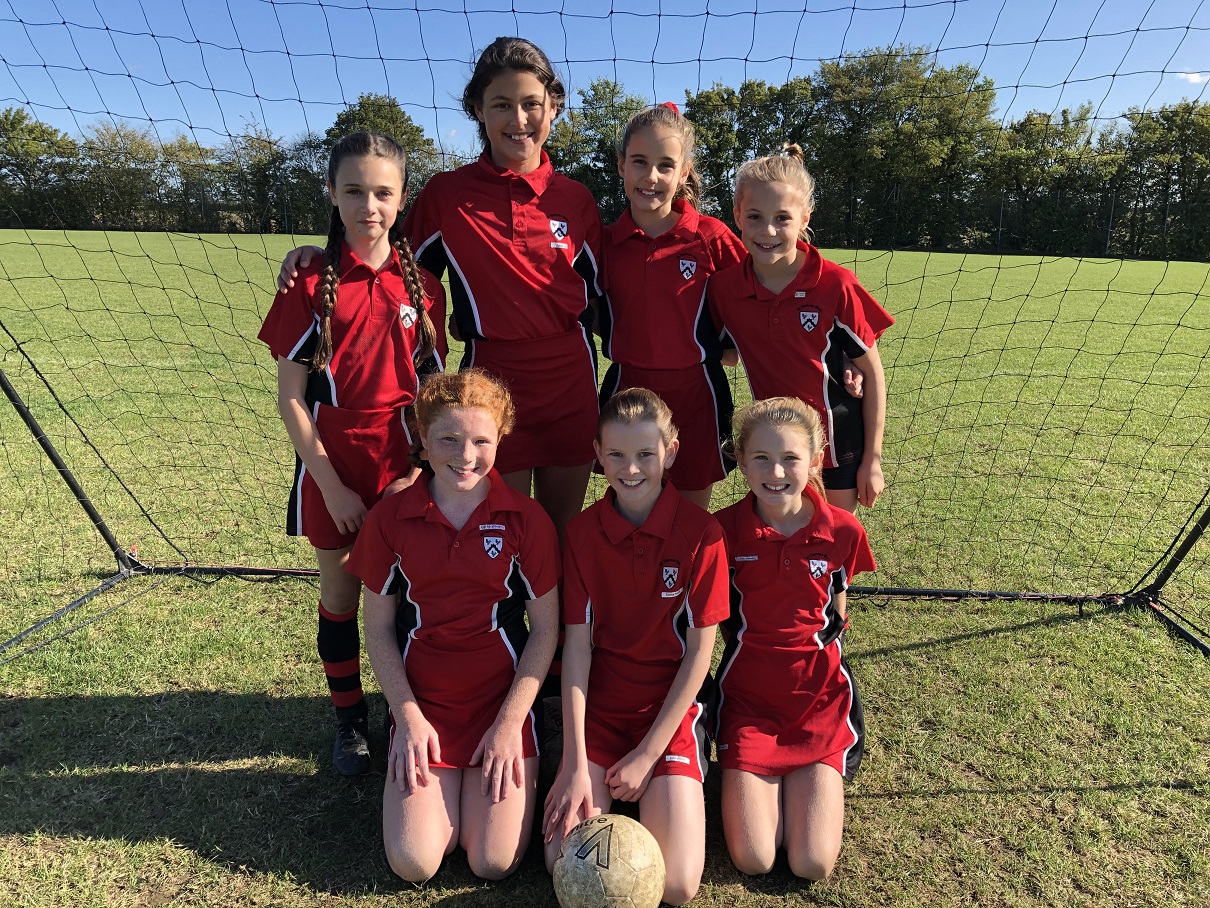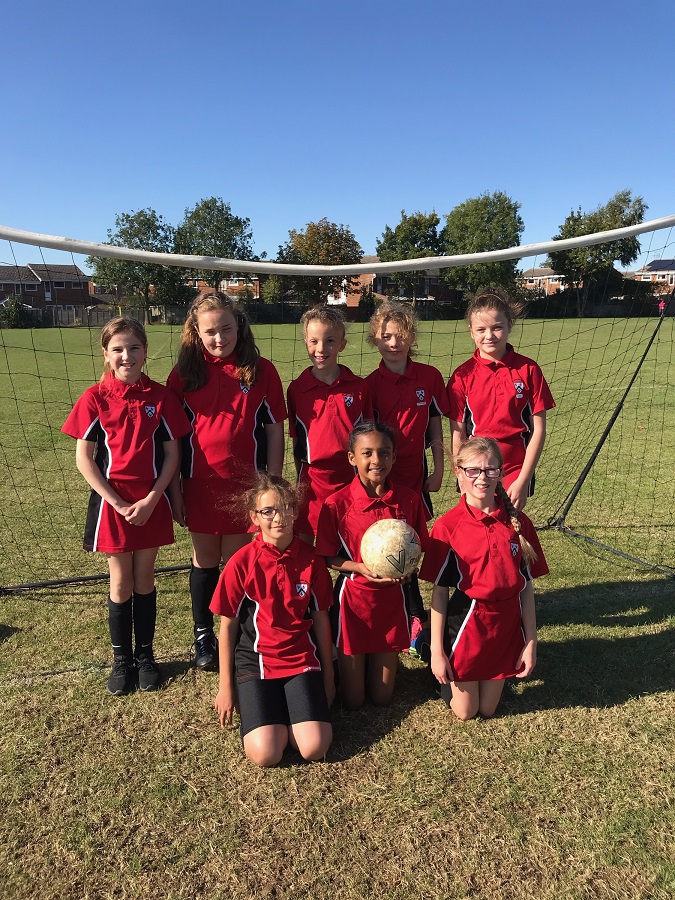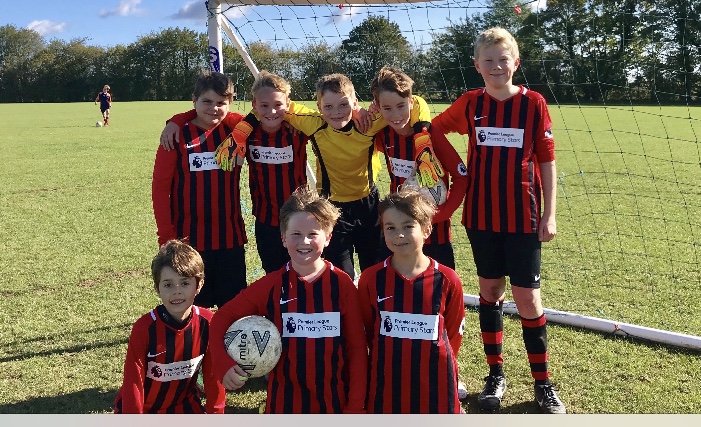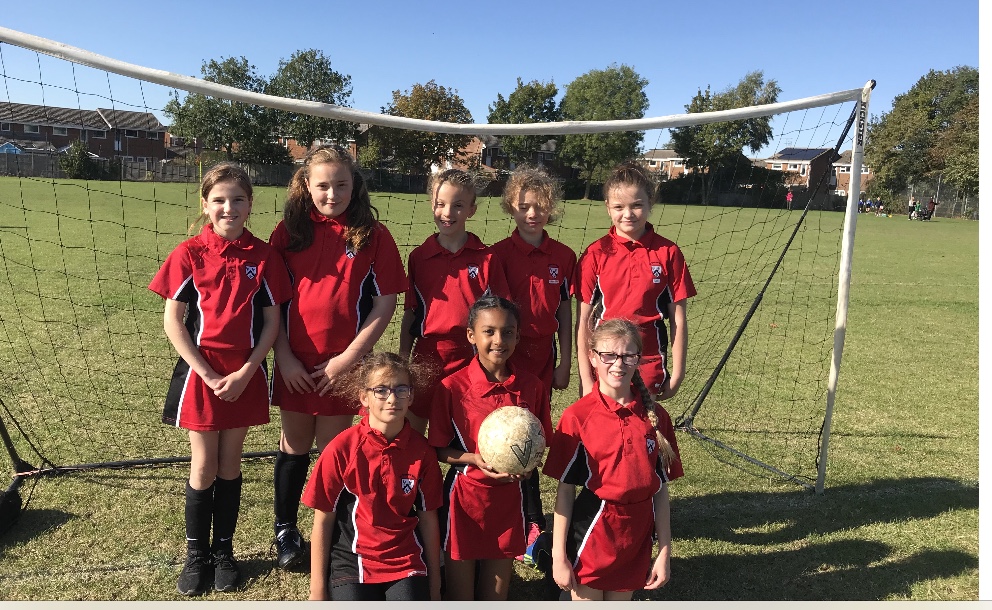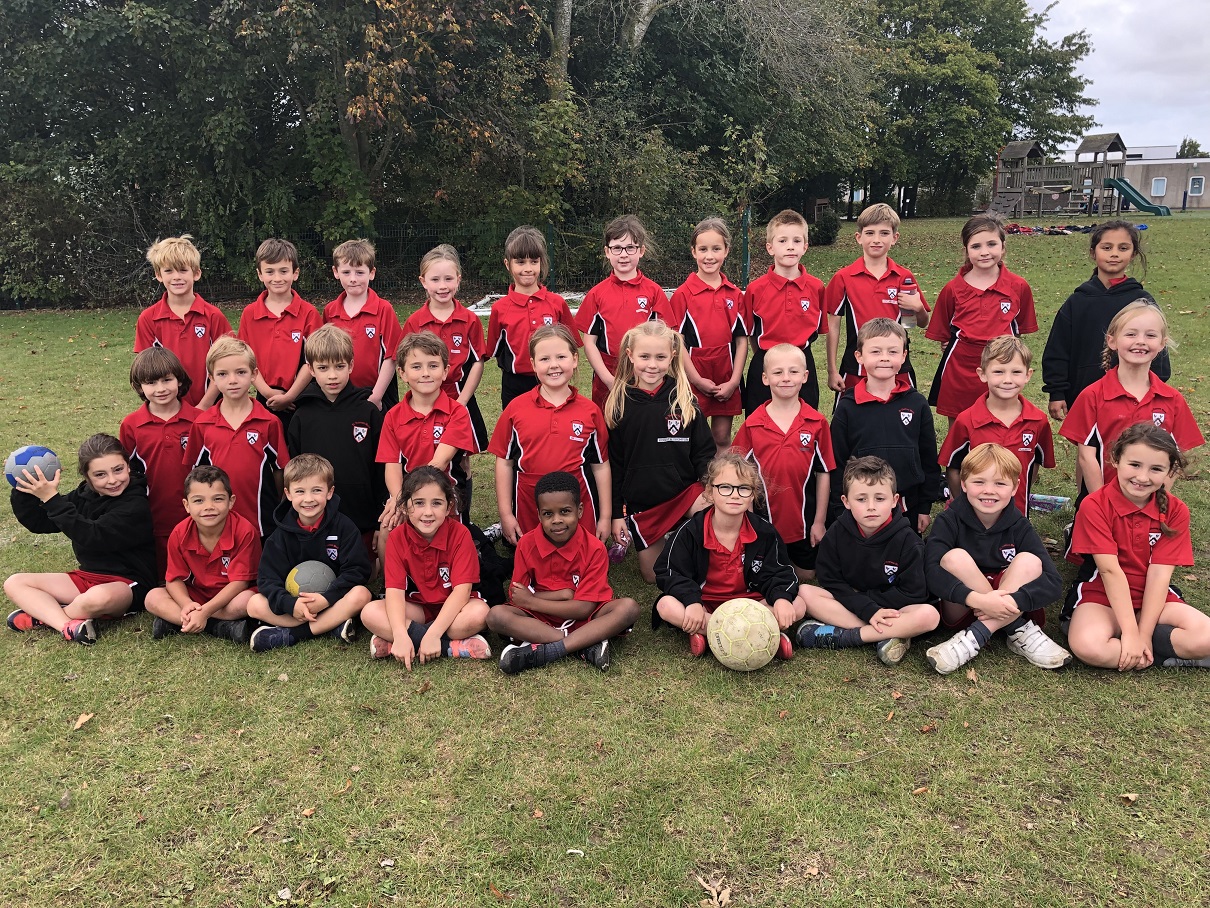 Following a morning of athletics. Our year 3-6 athletics teams won District Sports for its 5th consecutive year.
All children were a credit to the school and achieved some fantastic results.
Well done to all 41 of the children who took part in the event!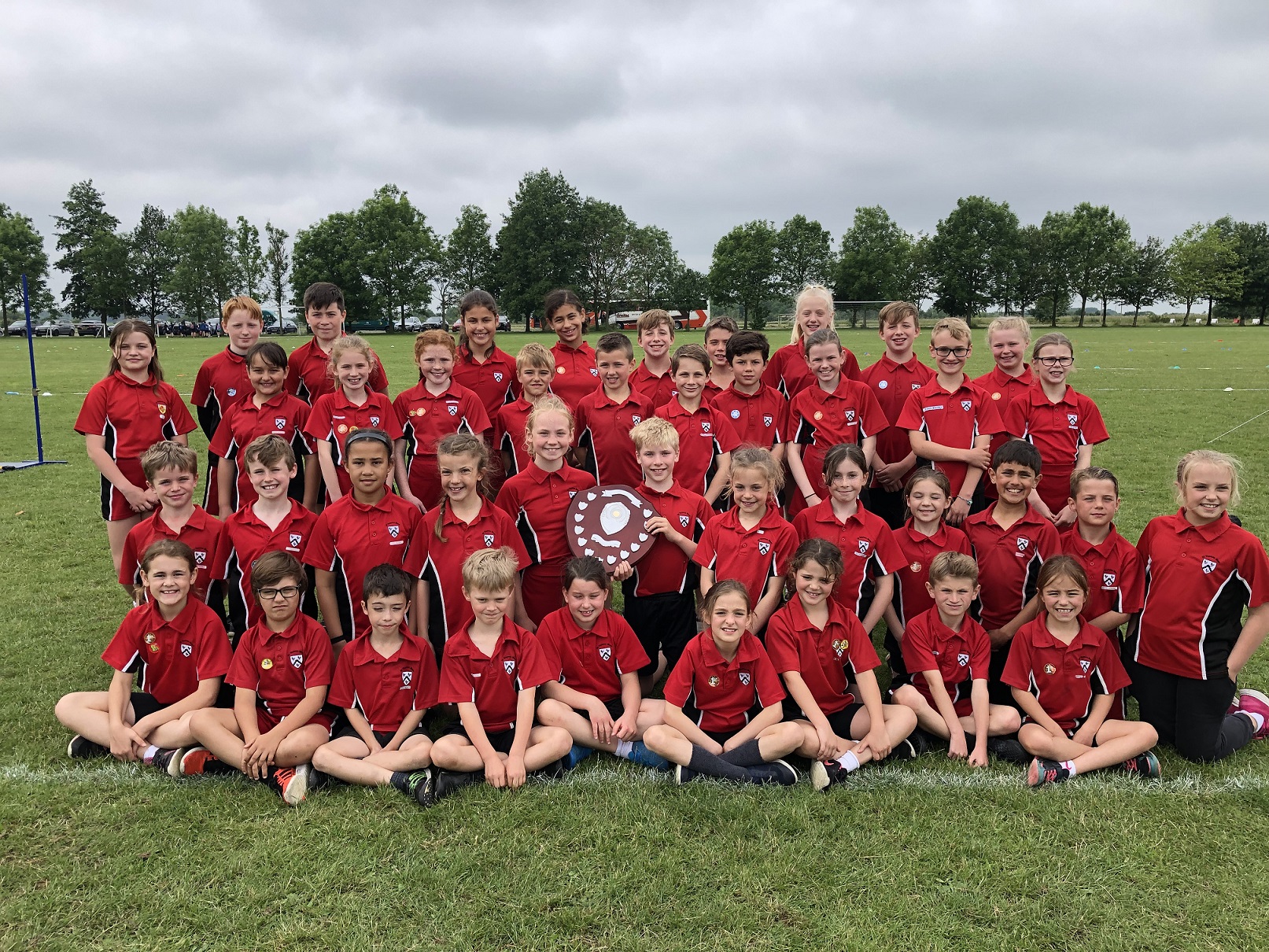 County Archery Finals
On Thursday 23rd May Year 5 and 6 archers took part in the County Archery Finals. All 8 children took part in an individual and team competition over 8 rounds. There was some fantastic shooting from both teams with plenty of bull's-eyes being scored.
The teams finished in silver (Year 5) - Maya, Eva, Franio and Zachary and County Champions in gold medal position the Year 6 team—Oscar, Arthur, Nicole and Holly.
Individual County Champions were Holly and Oscar, with Maya taking individual silver.
A wonderful achievement for them all, they should all be extremely proud. Well done!!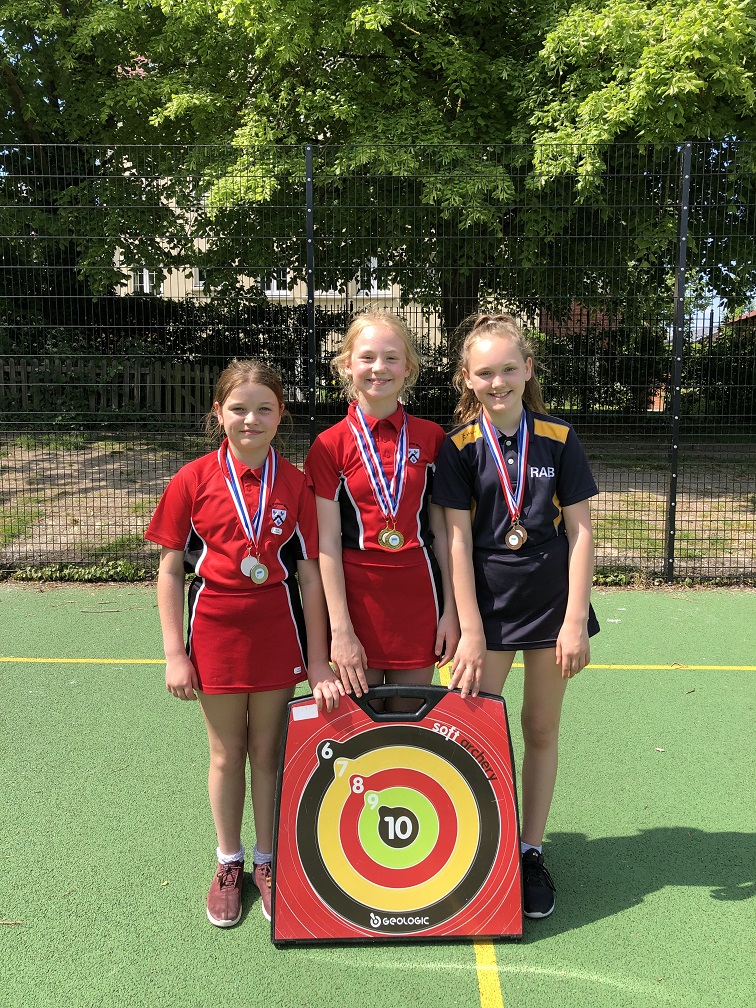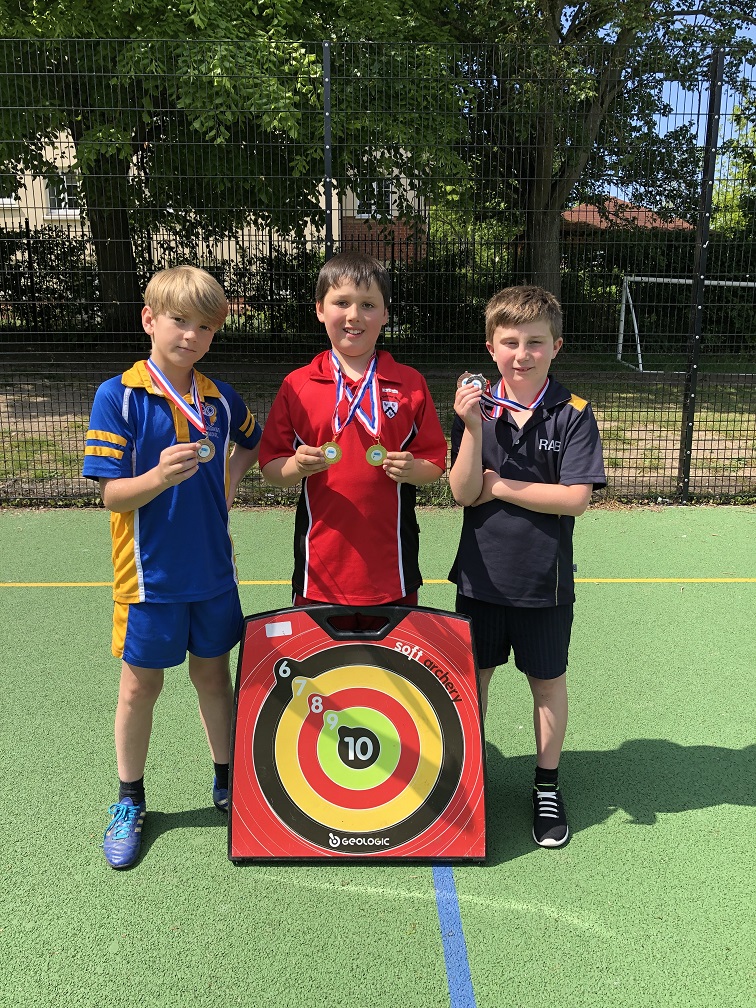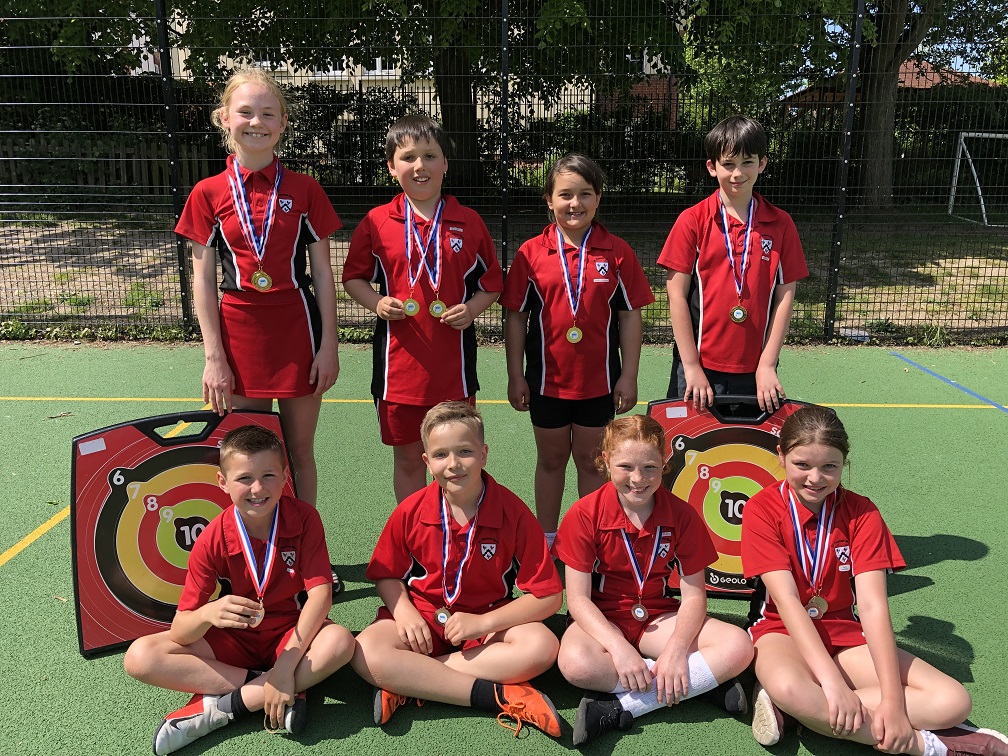 Year 6 Tennis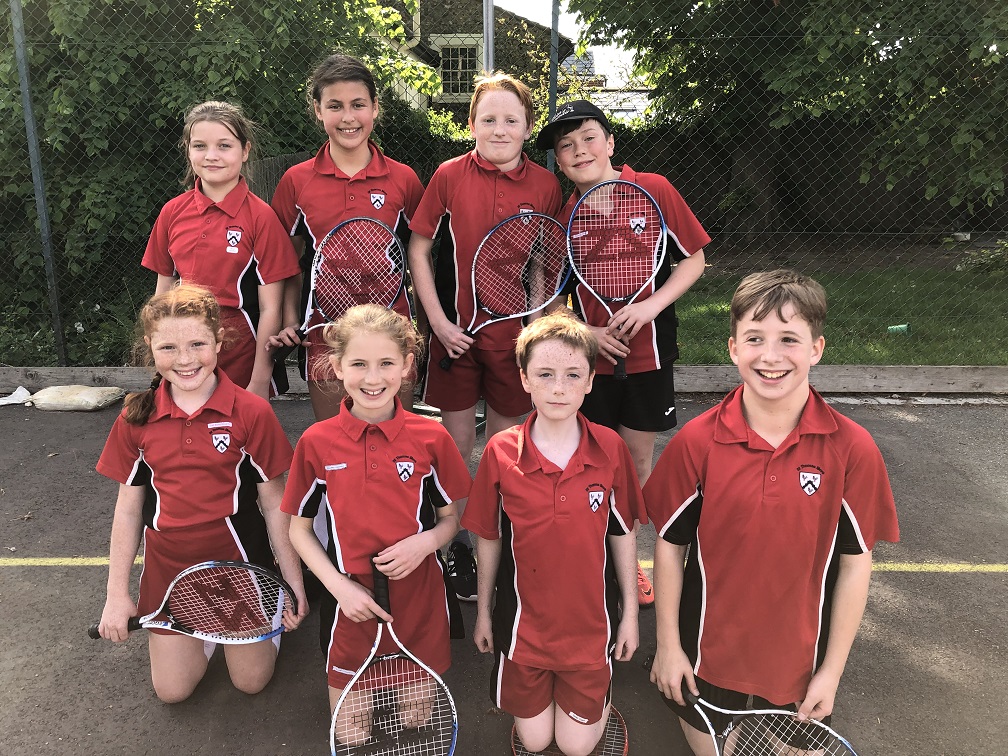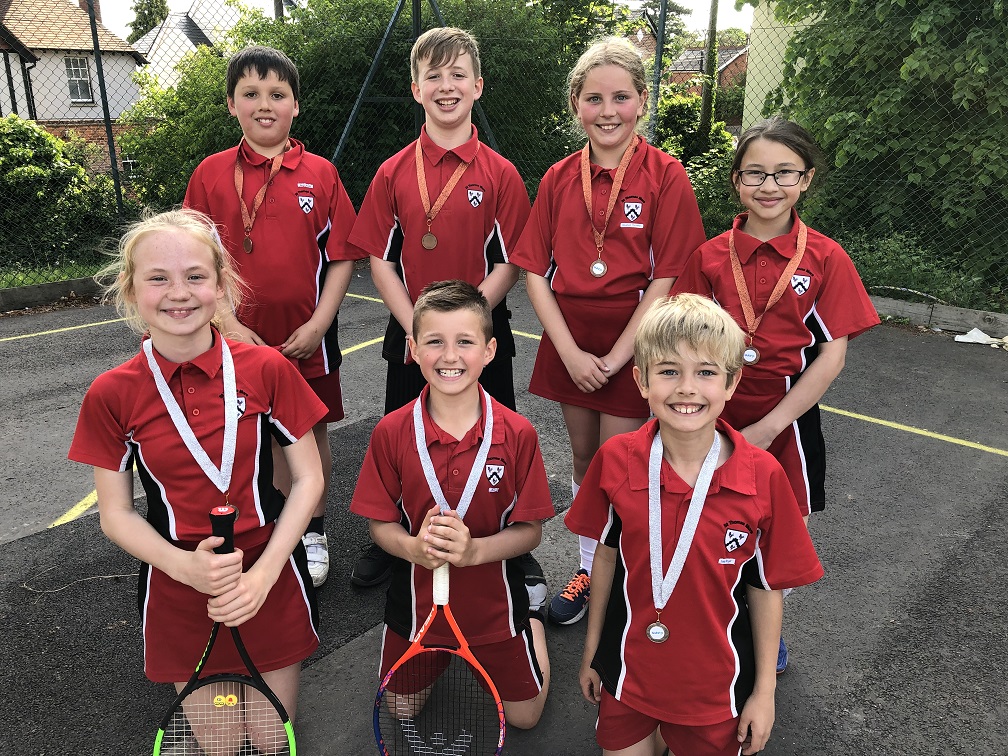 Year 2 3Tees Cricket
Our Year 2 3Tees Cricket team took part in the Uttlesford Finals at Saffron Walden Cricket Ground today. In the beautiful sunshine, the team played and won 4/4 games in their group stage to put them into the final. The team worked exceptionally well together fielding and batting, encouraging and supporting each other throughout the morning. Their teamwork paid off with a convincing win in the final and Gold medals.
The team will now travel to Billericay for the County Finals in July.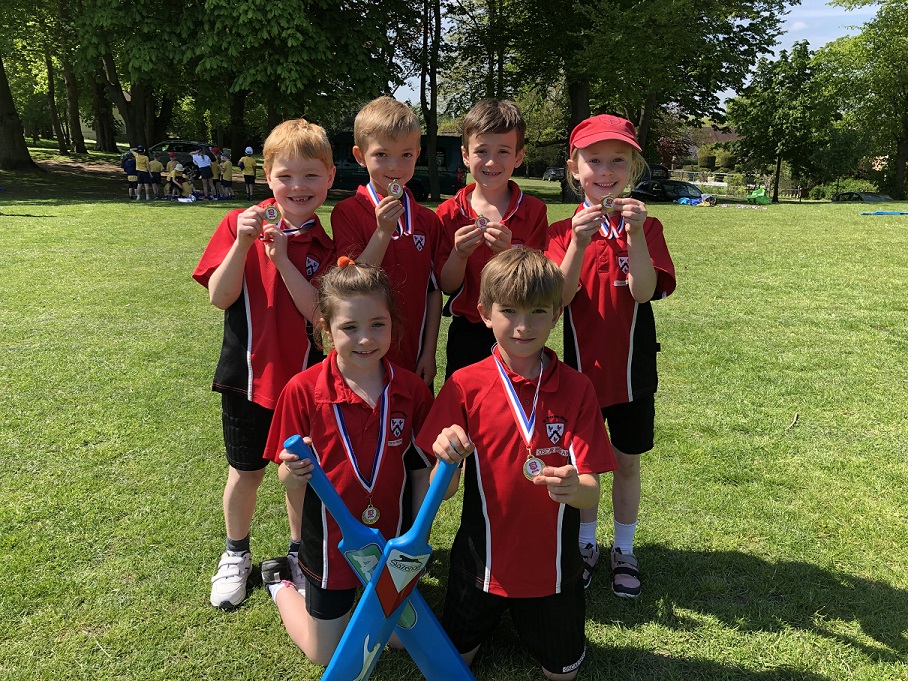 Swimming Gala
Congratulations to our gala swimmers who all did extremely well at the USSP gala this week. Year 5 and 6 finished in 3rd position and the Year 3 and 4 finished 1st. Wow!
Essex County Cross Country Finals
Our Year 3 girls Cross Country Team Ava, Amelie, Autumn, Emily, India & Teghan came second and won a silver medal at the Essex Cross Country Final at Hadleigh Park.
Ava won individual bronze finishing in third place. Well done to the whole team - they were all amazing!
Well done too to Holly & Rocco who finished 8th and 28th in the individuals.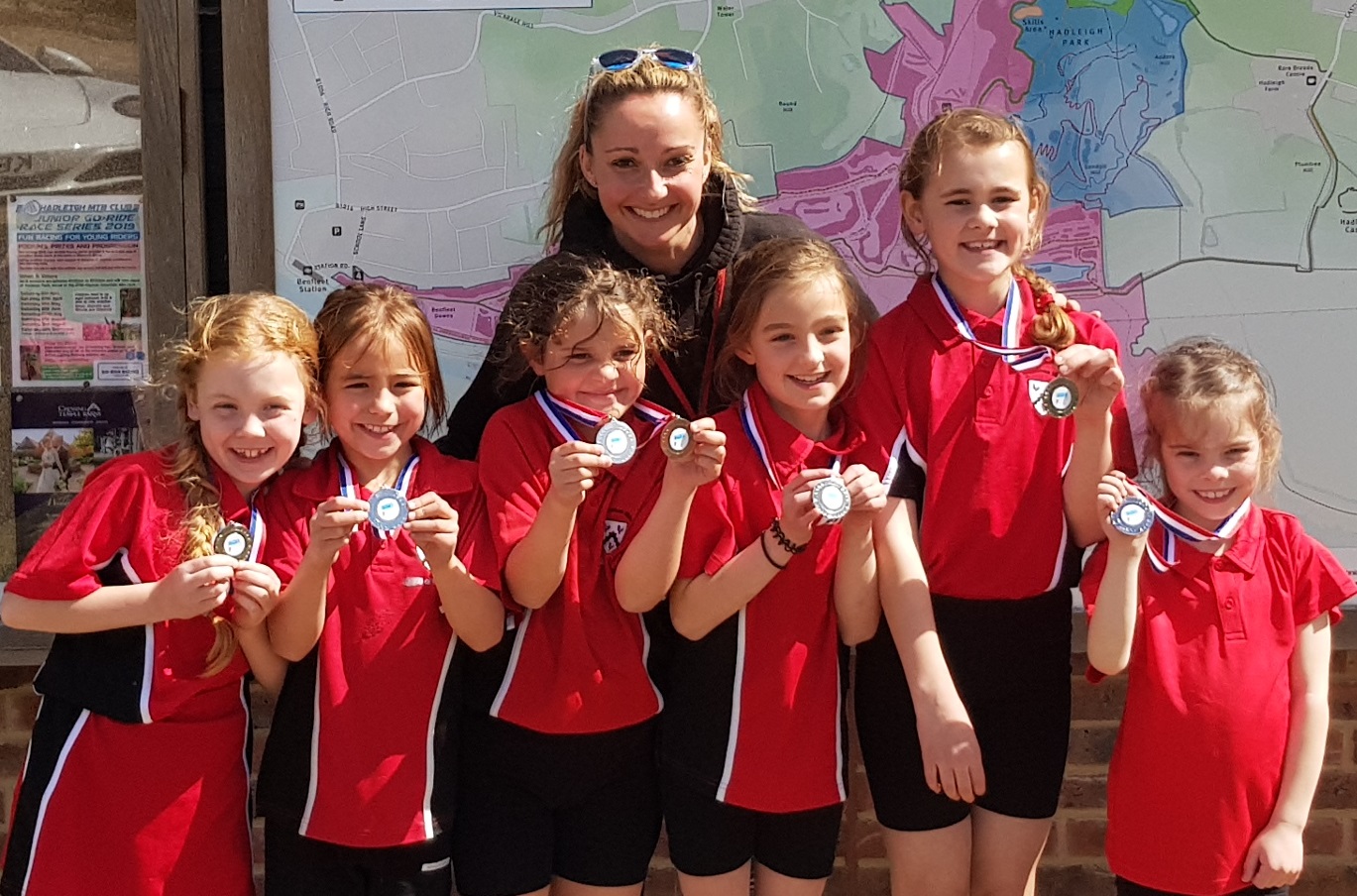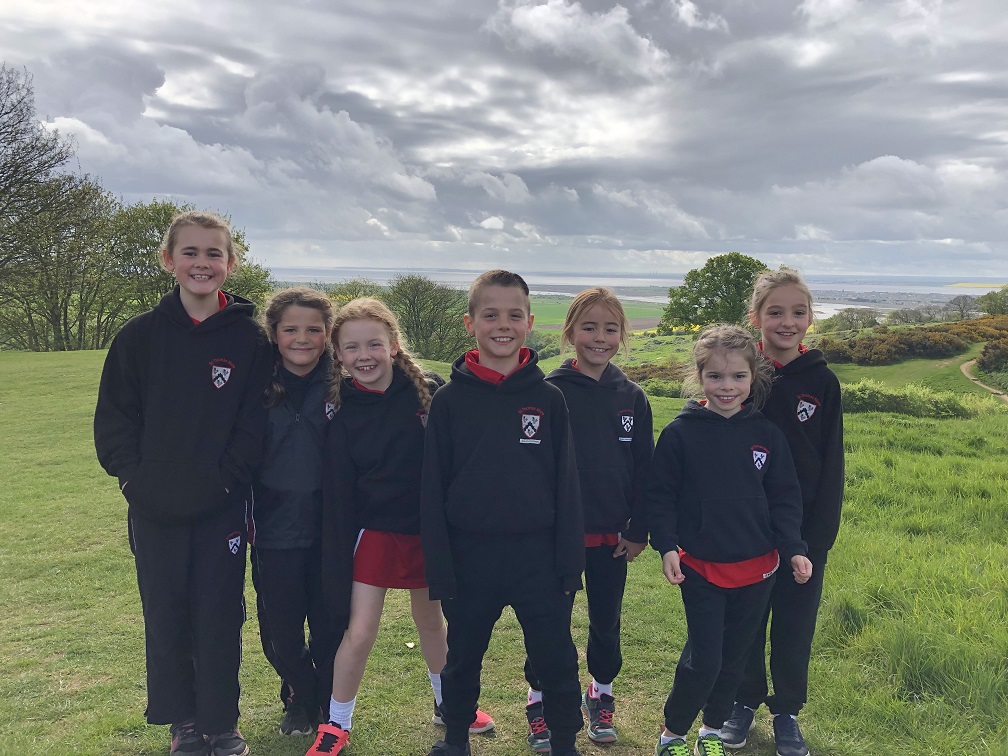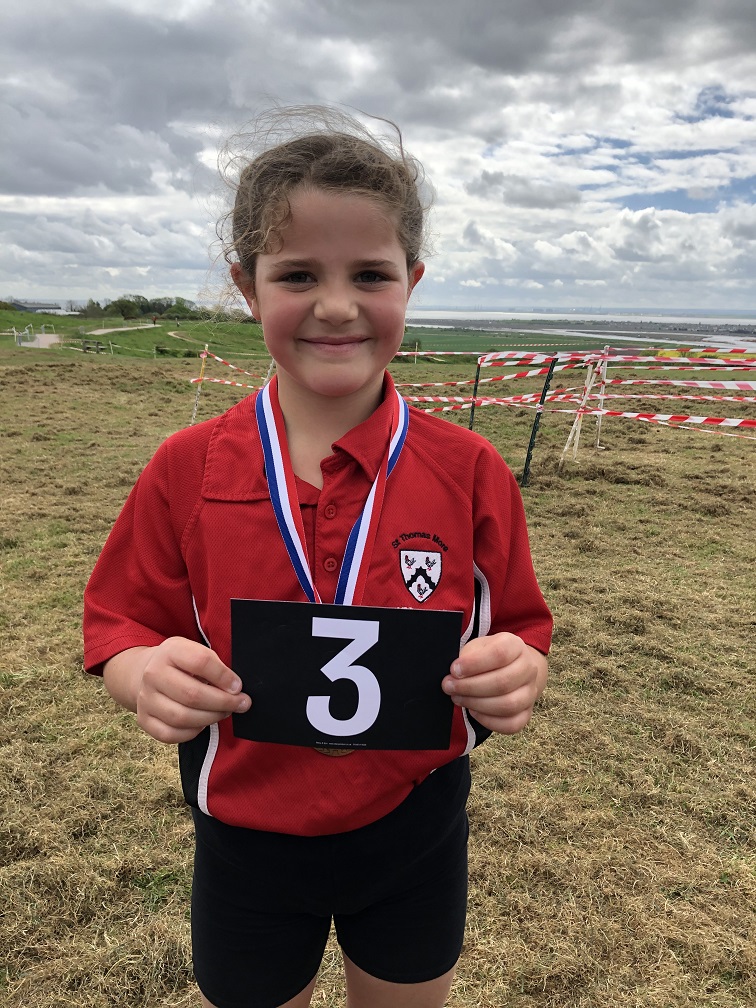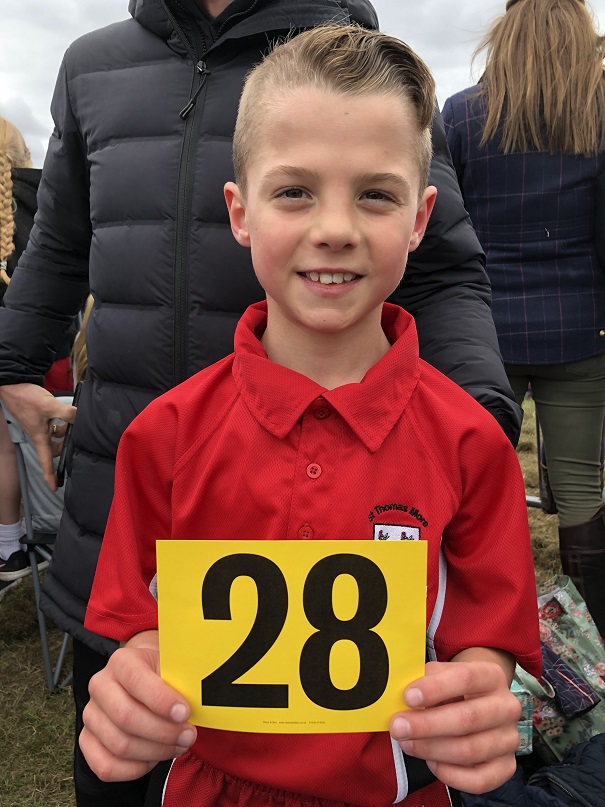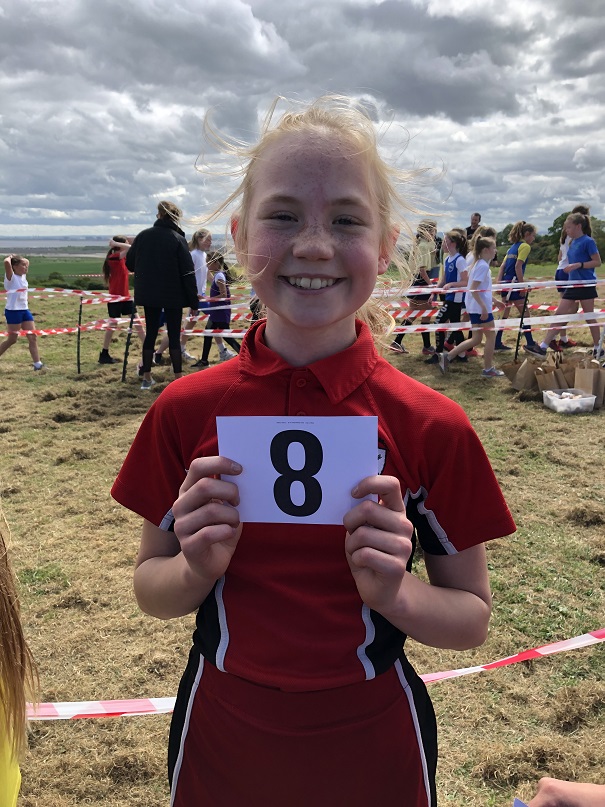 Year 6 Tag Rugby Finals
The tag rugby finals were held in Southend on Friday 5th April. The year 6 children played extremely well and were delighted to come away with bronze medals. Congratulations to all the children who took part!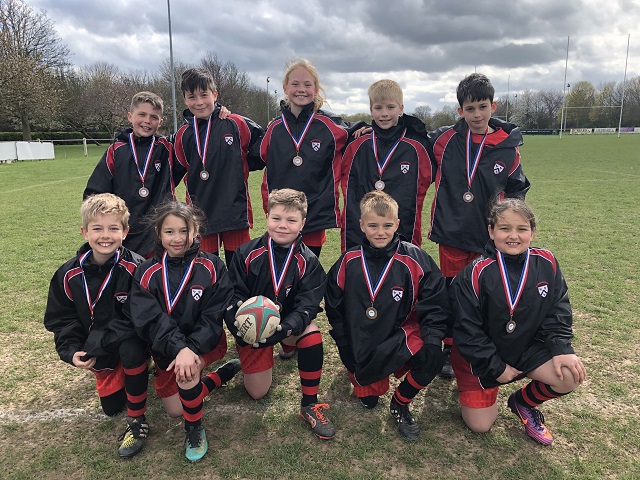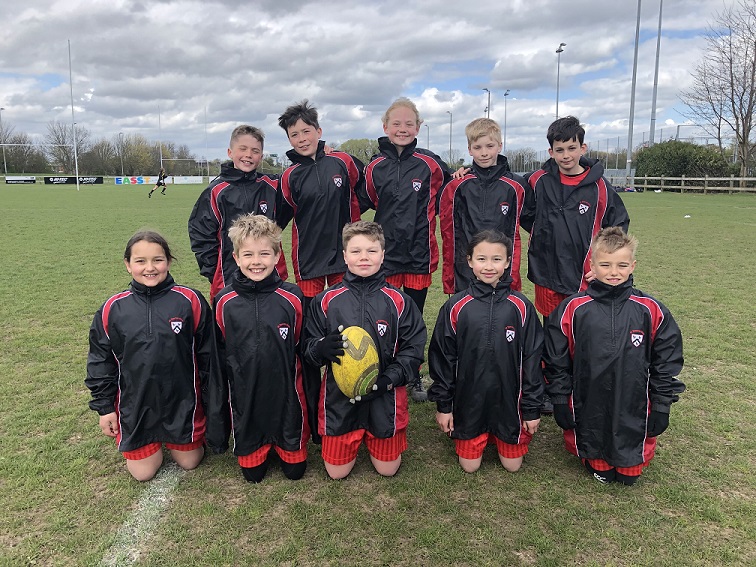 Cheerleading County Finals
On Thursday 28th March our Year 6 Cheerleading squad took part in the Essex County Cheerleading finals. It was a huge event with 25 teams over 4 categories taking part from across Essex. The children performed their routine in front of 300 children and adults and did a fantastic job of their lifts, resulting in being awarded the silver medal only 4 points behind the gold medallists. An amazing result after months of hard work. Thank you to all the children for achieving our highest place to date at the competition and thank you also to Mrs Vigar, Mrs Rushton and Mrs Howard for your help transporting and supporting the team.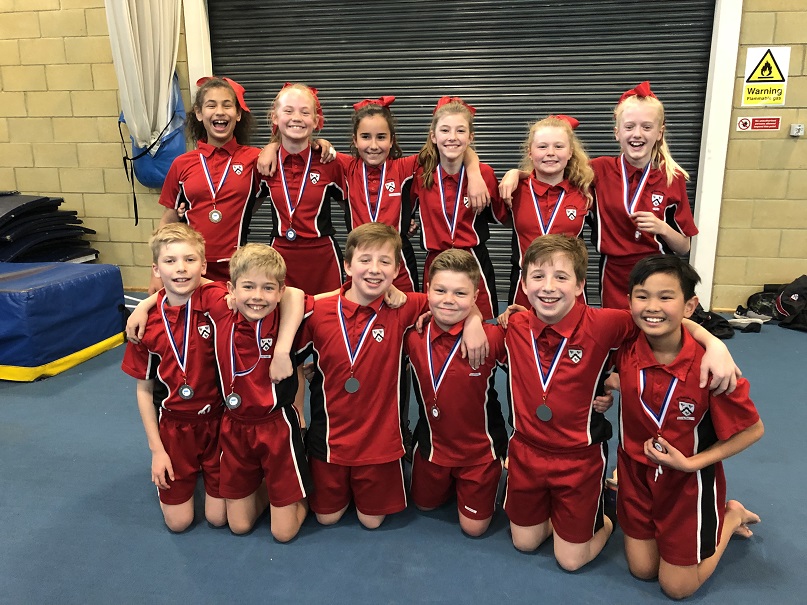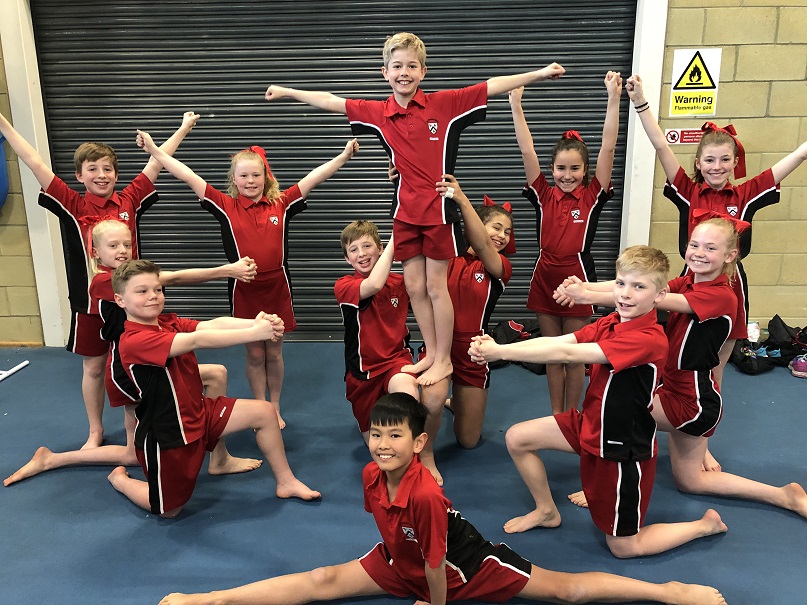 USPP Rugby Finals
On Wednesday 20th March our Year 4 Tag Rugby team took part in the USSP Rugby Finals at Carver Barracks. A full morning of Rugby against 16 schools from across Uttlesford saw the team face tough opposition. Every player rose to the challenge winning 7 of the 9 games in the final round. This led to the team finishing 2nd overall. Well done to all the children who took part — a fantastic effort reflected in the final result. A big thank you to all the parents and grandparents who helped transport the children and support them.
Rugby
On Friday 1st March our year 4 class took part in a USSP Tag rugby tournament. All the children had a super afternoon of rugby with all children making huge progress as the afternoon unfolded. Super team work from all of our three teams saw some fantastic results, being placed 6th, 3rd and 1st on our groups. Well done to all the children taking part, and a special well done to our team who finished in first place. These children will now represent saffron Walden in the finals to be held at Carver Barracks on Wednesday 20th March.

On Wednesday 6th March our year 6 Tag rugby team took part in the Uttlesford finals held at Carver Barracks. We faced some tough opposition in the group stage, but won every game, placing us group winners for the second round. Here we faced some quick passing and quick feet, but with excellent team work and fabulous tagging we saw our way to meet RAB in the finals.

The game started very quickly with us conceding an early try. The team fought back to 1-1 however, we were caught out by them leaving us 2 tries behind. With refocused heads and a tough defensive line, the children played their best rugby resulting in a tense but super second half and an eventual score of 7-6 to us. Victory sees them into the County Finals to be held at Southend Rugby Club. Well done to all the children who put their hearts into the game and to all those who supported us. A special thank you to Mr Haxton for refereeing.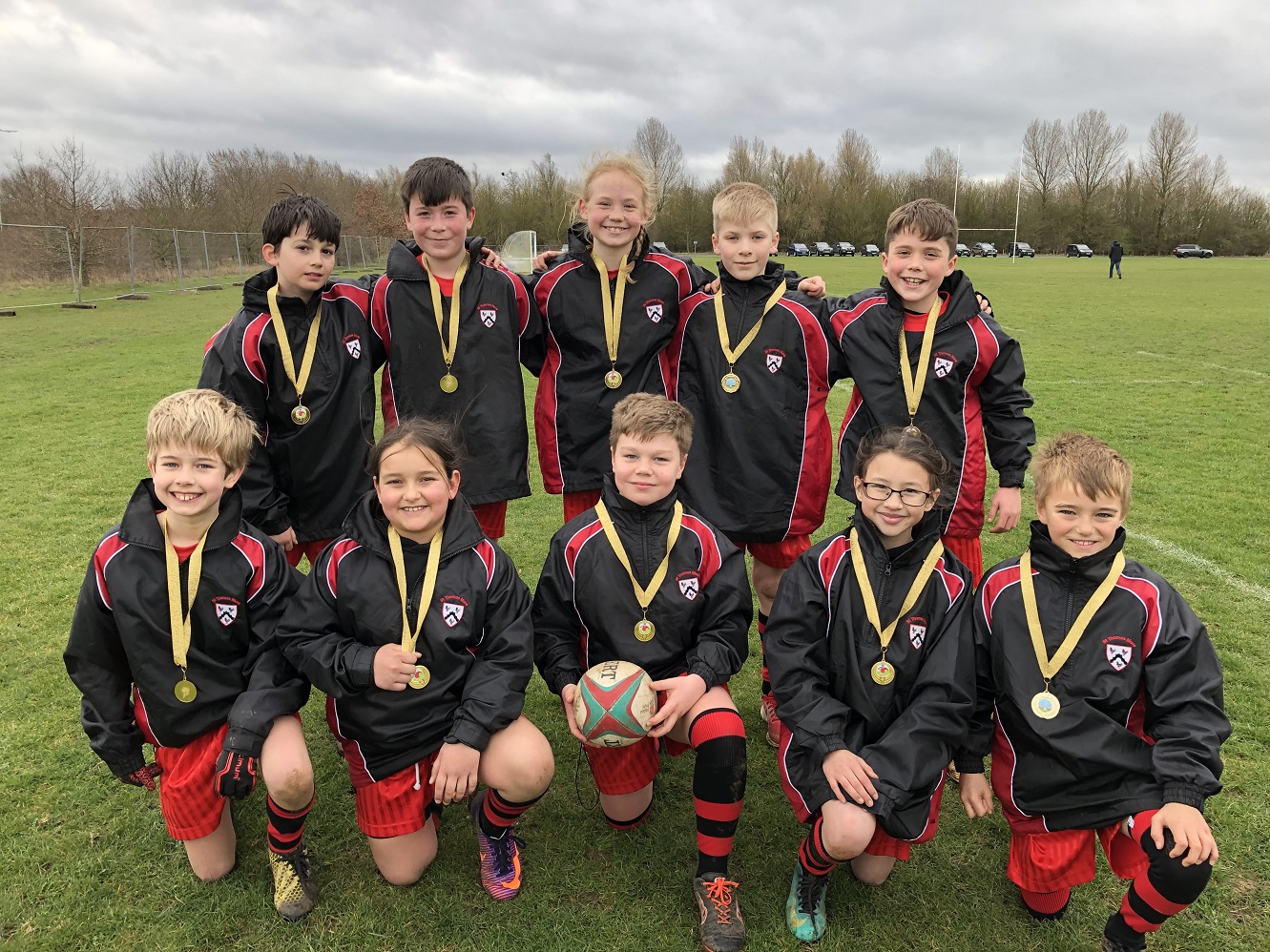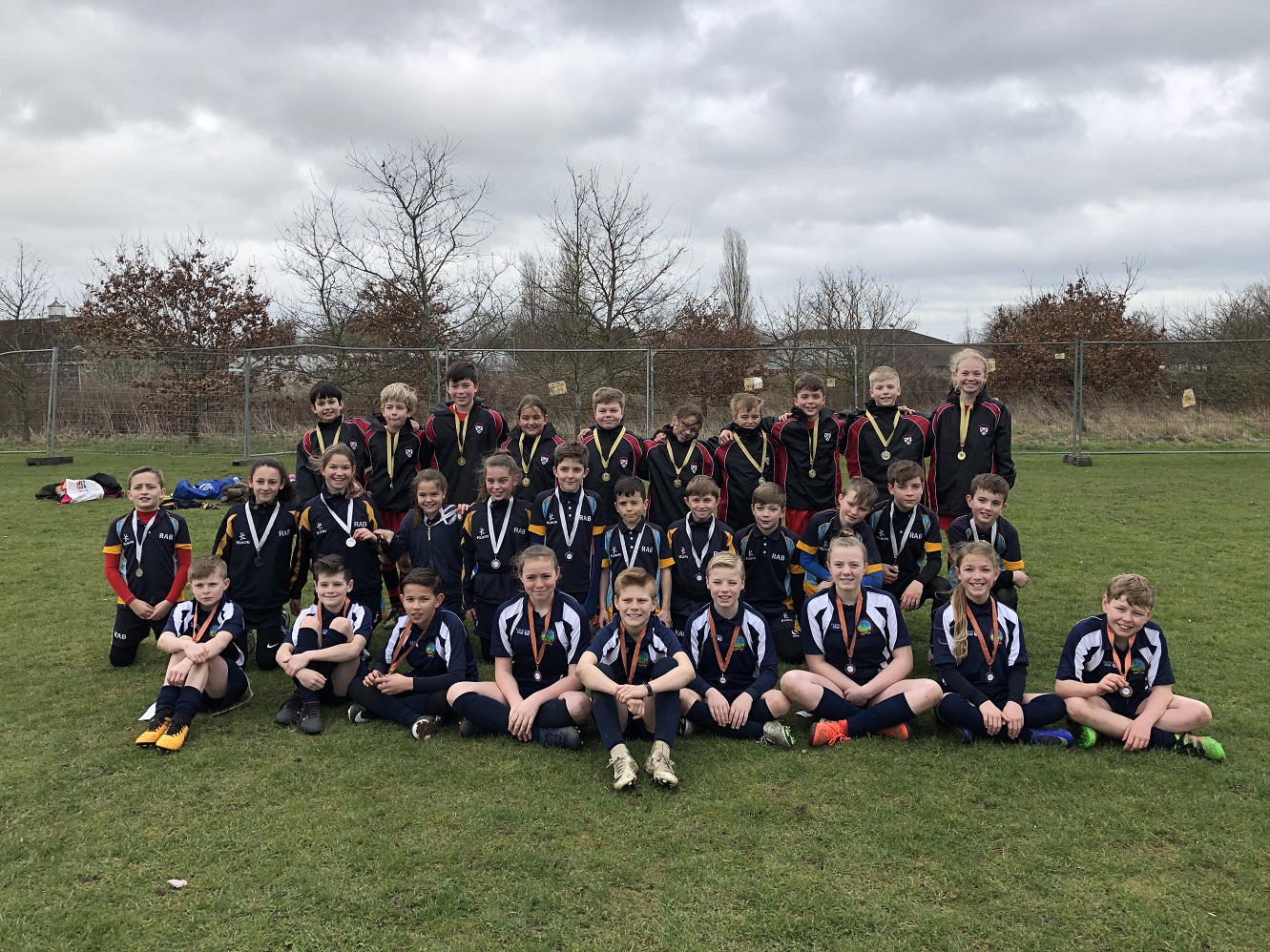 Uttlesford Family Tournament Hockey
The hockey team participated at the Uttlesford family tournament on Wednesday 27th February at Felsted School.
At this time of the year, the team usually has a couple of games under their belt, but this was the first outing for this squad and it was therefore a great achievement to find their feet quickly and to win four games out of five.
It took the team a little while to find their rhythm but as the morning warmed up, so did the hockey. With no goalkeepers in this 7-a-side format, the emphasis is to move the ball quickly and shoot at the goal early and these rules served STM well as they rattled in 16 goals while conceding just 3. Even more satisfying was that goals were spread around with 6 players on the scoresheet and everyone contributing fully.
There was a hint of 'what might have been' in that a draw in our second game with Stebbing would have seen us through to the next round on goal difference, but this does not detract from an excellent team performance that was enjoyed by players and admired by spectators.
Felsted B WIN 2-0
Stebbing A LOSS 0-1
Great Easton WIN 3-1
Rodings A WIN 7-1
St Mary's SW WIN 4-0
Thanks to our travelling support for their encouragement!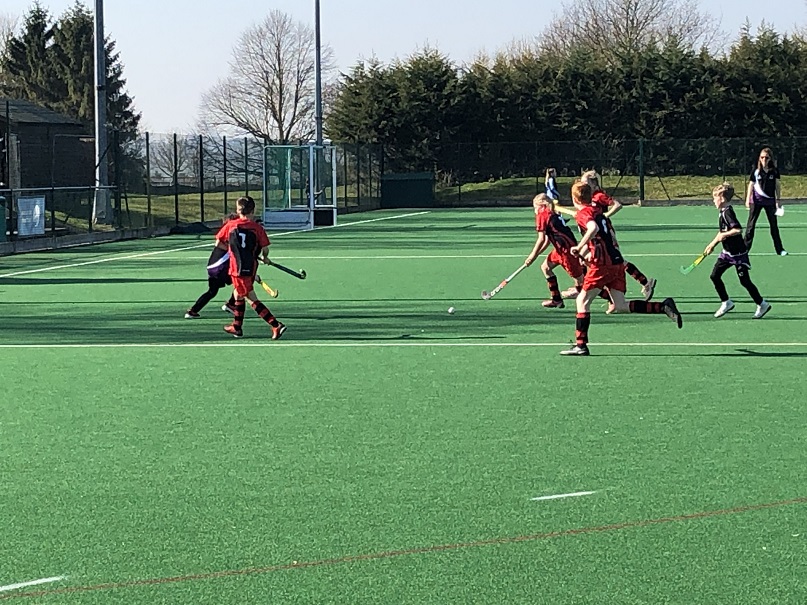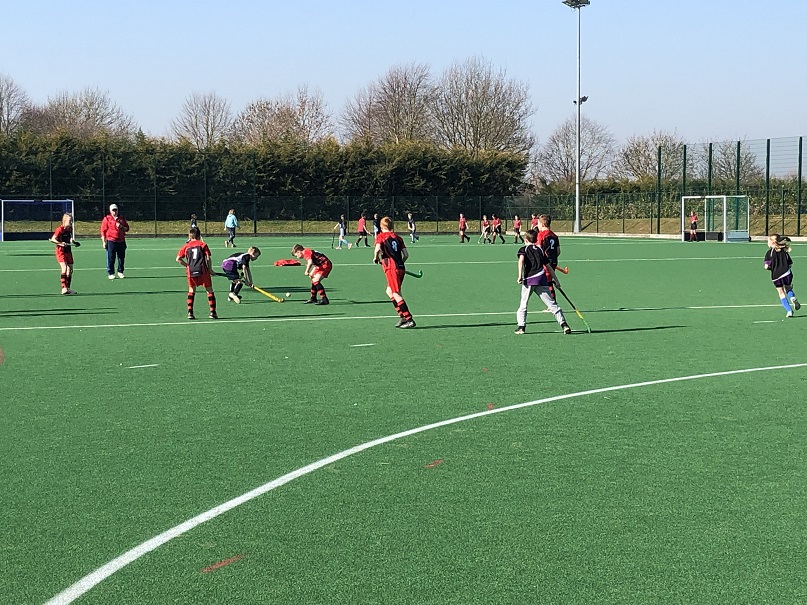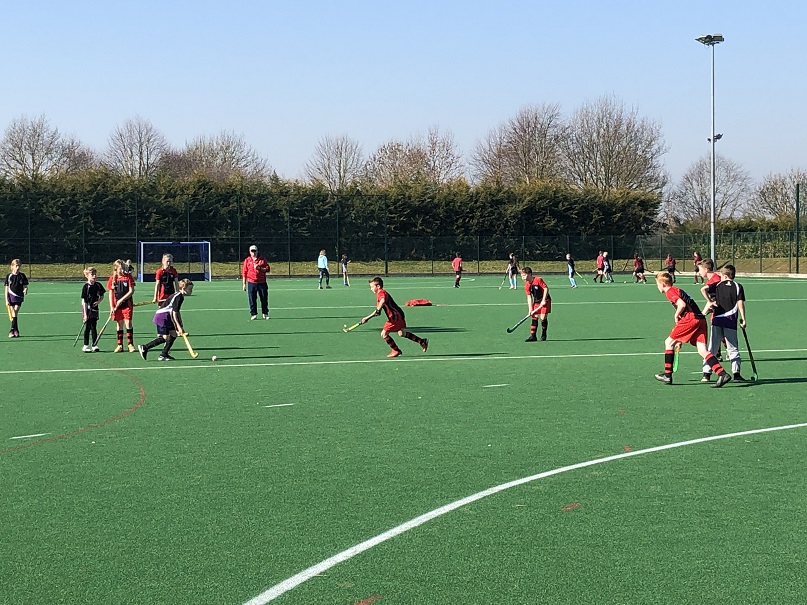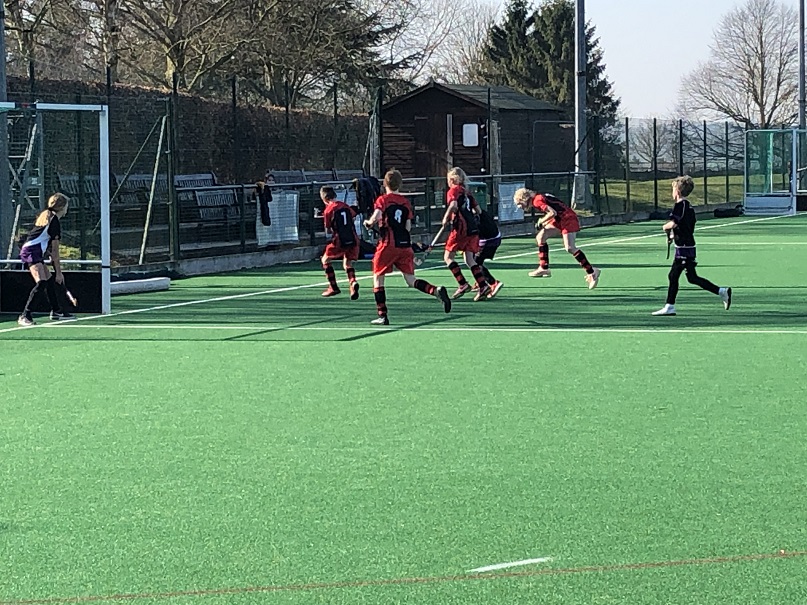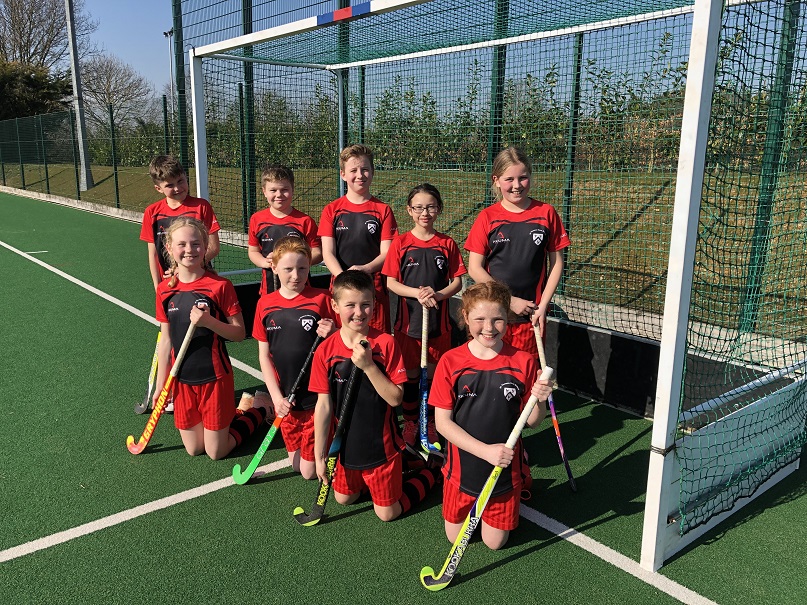 Indoor Athletics - Year 3 & 4
On Tuesday 29th January our Year 3 and 4 indoor athletics teams took part in the USSP event held at Dame Bradbury School. It was a busy afternoon of athletics with individual placings for our children in the field events. Following some very competitive track events, our blue team were placed 4th and our red team finished 2nd. Well done to everyone who took part.
Indoor Athletics - Year 5 & 6
On Wednesday 30th January Year 5 and 6 teams competed in the same event.
Individual placings were awarded to:
Harriet: 3rd chest push
Patrick: 2nd chest push
Holly: 2nd long jump and 1st triple jump
India: 2nd vertical jump
Zachary: 3rd speed bounce
Nicole: 2nd javelin
With further super results on the track our blue team finished 7th and our red team 3rd. Well done to everyone who took part.
Football - Year 5 & 6
On Tuesday 5th February our Year 5-6 football teams played against Dame Bradbury School. Super football played on both pitches with goals by Tristan, Zachary, Daniel and Freddie.
Both games despite losses of 3-2 and 5-3 were no reflection on how well our boys played. Man of the Match goes to Seamus for great strength and distribution of the ball whilst out on pitch, and some outstanding saves in goal. Also Gus for some fearless and outstanding saves.
Well done to everyone who took part.
Cross Country Finals
On Wednesday 14th November our Cross Country finalists took part in the regional finals at Howe Green School. 32 children from St Thomas More made the finals. Our Year 3 girls team consisted of Ava, India, Emily, Amelie, Teghan and Autumn finishing regional winners. Individual winners were Ava Gold, India Silver, Rocco Silver, Holly Bronze. Amelia 6th and Max and Zachary finishing in 7th. A wonderful display of individual and team focus. Well done to everyone who took part and a special thank you to all the parents and grandparents who came to support us.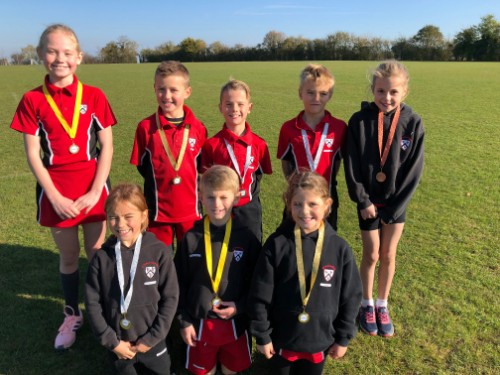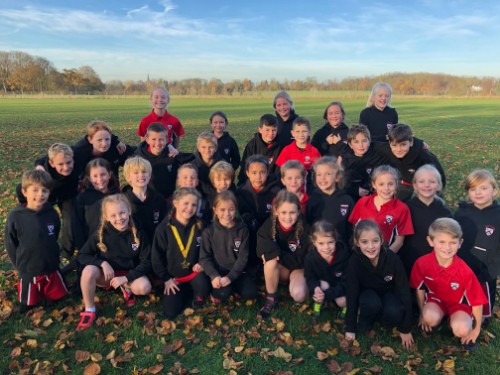 USSP Tag Rugby Tournament
Year 6 took part in the USSP Tag Rugby Tournament. Despite a cold afternoon, all the children had a super time, with trys and tags being scored across the group. Two of our teams finished 1st in their groups and our 3rd team qualified for the USSP regional finals to be held at Carver Barracks on 6th March.


USSP Dodgeball Tournament
Year 4 took part in the USSP Dodgeball Tournament at the Lord Butler Leisure Centre. All children took part and had a wonderful morning dodging and catching balls. St Thomas More finished joint winners with RAB after winning every match and drawing only to RAB School 


Dodgeball Regional Finals
Also on Wednesday 21st our qualifying Year 5 team took part in the regional finals of the Year 5 and 6 Dodgeball Tournament. After a slow start, the team re-focused and won every game in their group to finish 1st in their group and 7th overall. Another super team effort.
Archery
Year 3 and 4 Archery team took part in the USSP Archery Tournament at RA Butler School. All children competed in 8 rounds of archery against 11 other teams. With a constant flow 10s and 9s being scored, the team finished in first place with a 300 point clear lead over silver medal winners. Individual gold medals also won by Lucie and Henry saw an array of gold returning to school. Well done also to Bobbie and Jessica who made up the team. They will go now go onto the regional finals.
Archery
Year 5 and 6 Archery teams competed in their tournament, this time against 15 teams. Following in the success of their Year 3-4 school friends, they also fired with significant success. With our Year 6 team of Holly, Nicole, Arthur, and Oscar winning gold, our Year 5 team, Franio, Zachary, Eva and Maya were only 8 points behind in silver medal position. Individual gold was also won by Oscar. Both teams will now also compete at the regional finals. A wonderful day of archery for all St Thomas More teams.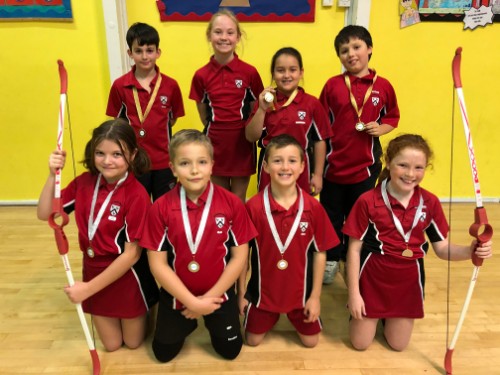 Tag Rugby Festival
Year 3 took part in the annual Tag Rugby Festival at Dame Bradbury School. Despite the rain all children had a wonderful afternoon, developing and learning the game of Tag Rugby. All children took part in 7 matches throughout the afternoon with some super trys and try stopping tags being won. Well done to everyone who took part—we look forward to hopefully seeing some more children joining tag rugby club after Christmas.