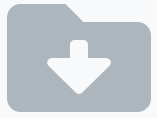 Home Learning pack for the week is here.  Click on the folder above to download.
We would love to hear your Home Learning stories.  Send us any news or pictures to this new email address
You can download packs from previous weeks here...
Transition to Year 1
Download activities to work on this week in preparation for your move into Year 1 here!
Home Learning During School Closure
During the current school closures, we will be preparing a learning pack each week to support your child's continued learning at home. 
The pack can be downloaded by clicking on the folder icon on this page.
As a minimum, aim each day to read with your child, do some writing, and some maths. 
If you need further reading material, teachers have uploaded books to Active Learn Bug Club, which are suitable for each year group.
For many of these activities, the children need to log on to www.activelearnprimary.co.uk
Under 'My stuff' they will find a variety of games and resources they can use.
If you require further material, or if you have difficulty accessing any of the set activities, please use the pack from Classroom Secrets https://classroomsecrets.co.uk/, which we have included.
We have provided plenty in case your child is feeling keen, but we appreciate this is a very difficult and stressful time for all and that your own work commitments, other family members etc. will all make working with your child at home challenging.
Try to keep things fun. Some kind of structure or 'timetable' may help your child to focus.
We will miss seeing your children in school. Good luck!
Miss Westerhuis