Dear Children
It has been so lovely to welcome you all back to school during the past few weeks. Whether you were here a few weeks or just one day it was really special for the teachers to catch up with you. Well done to all of you for working on your home learning. We are amazed at how much you have all grown (particularly your hair!). We are so pleased that you will all be back full-time in September. The teachers are busy planning your lessons and fun activities so that we are well prepared.
This year, during the holidays we are asking all of you to read a class book. Some of your work will be based on this book when you go into your new class. We are also asking you to complete a project which you will bring in to share in September. The teachers will tell you all the details and there is information in your class folder on this website page.
I really hope you have a lovely summer holiday and come back to school in September refreshed and enthusiastic.
See you soon
Mrs Hall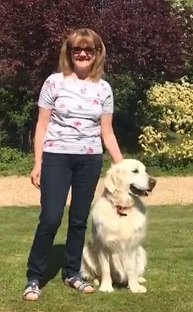 Holiday Activities!
Your teachers have prepared fun activities to keep you sharp over the summer break!  
These can be downloaded for your new year group below...
Summer Reading
In addition this summer we are asking all children to read a set book during the holidays. The books are as follows:
Year 1 The Snail and the Whale - Julia Donaldson
Year 2 The Owl that was afraid of the dark - Jill Tomlinson
Year 3 Ottaline and the Yellow Cat - Chris Riddell
Year 4 The BFG - Roald Dahl
Year 5 The Wreck of the Zanzibar - Michael Morpurgo
Year 6 Nevermoor - Jessica Townsend
The children will be discussing and completing work on this book on their return to school in September.
If you are opting to buy this book we have negotiated a deal with Harts Books in Saffron Walden. If you take along the attached voucher they will give you 20% discount on any books you buy. Please use Harts as opposed to buying online. A trip to the bookshop makes a lovely outing and we will be supporting a local business at this difficult time!
Home Learning Archive
All of the Home Learning packs from last year are available here